Yes, we Accept: PAYPAL,
Venmo & SQUARE
We are always interested in purchasing, whether you have a single item or an entire collection for sale.
© 2021 Mt. Gothic Tomes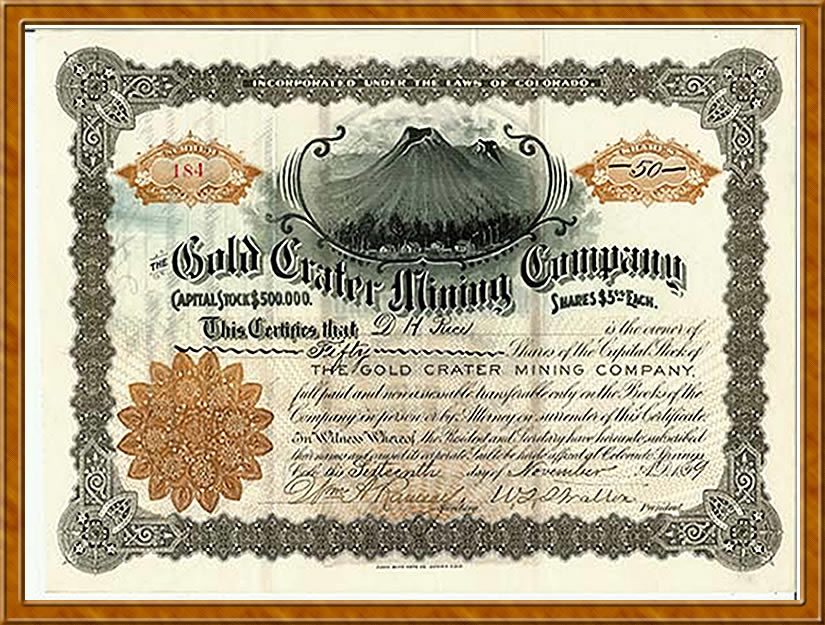 Page 4

Original Photographs and Books
Below is an image of the interior of a special train car hired to exhibit the works of photographers, circa 1895.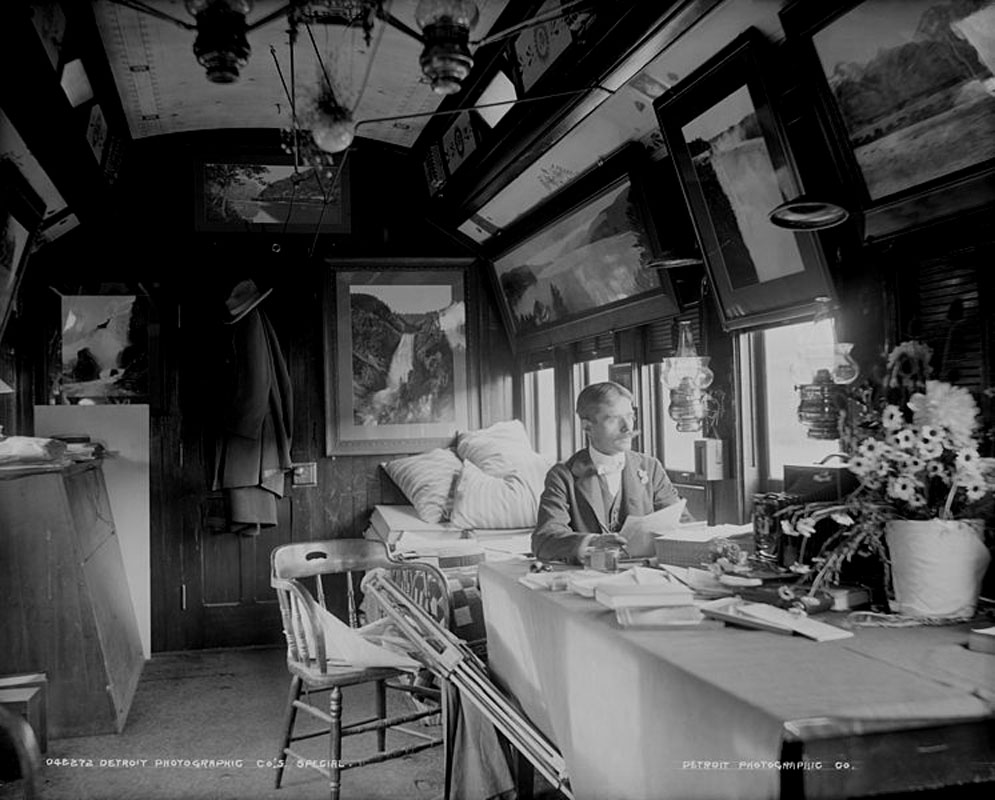 The numerous artistic hours devoted to the hand-tinting of this original image have intriguingly enhanced its photographic qualities to the point that it almost appears a multi-dimensional painting. From a distance, this image looks like a work of art; however, proximity reveals incredible photographic clarity and detail.
After consulting professionals at the Denver Art Museum, History Colorado, and the Western History Depart of the Denver Public Library, the general consensus is that the format for this original William Henry Jackson photograph is quite scarce. One hypothesis put forth is that this particular image was used as "salesman's sample" for Jackson's photographs and that it may have hung in a specially reserved photographer's train car (as depicted in the above photograph). Another concept put forth is that it was an exceptional promotion for the Denver & Rio Grande Railroad placed in depots or grand hotels along its routes.
WILLIAM HENRY JACKSON Photographs and Books, Page 1
WILLIAM HENRY JACKSON Photographs and Books, Page 2
WILLIAM HENRY JACKSON Photographs and Books, Page 3
WILLIAM HENRY JACKSON Photographs and Books, Page 4
WILLIAM HENRY JACKSON Photographs and Books, Page 5
WILLIAM HENRY JACKSON Photographs and Books, Page 6
WILLIAM HENRY JACKSON Photographs and Books, Page 7
WILLIAM HENRY JACKSON Photographs and Books, Page 8
WILLIAM HENRY JACKSON Photographs and Books, Page 9
WILLIAM HENRY JACKSON Photographs and Books, Page 10
WILLIAM HENRY JACKSON Photographs and Books, Page 11
WILLIAM HENRY JACKSON Photographs and Books, Page 12
WILLIAM HENRY JACKSON Photographs and Books, Page 13
WILLIAM HENRY JACKSON Photographs and Books, Page 14
WILLIAM HENRY JACKSON Photographs and Books, Page 15
WILLIAM HENRY JACKSON Photographs and Books, Page 16