Yes, we Accept: PAYPAL,
Venmo & SQUARE
We are always interested in purchasing, whether you have a single item or an entire collection for sale.
© 2021 Mt. Gothic Tomes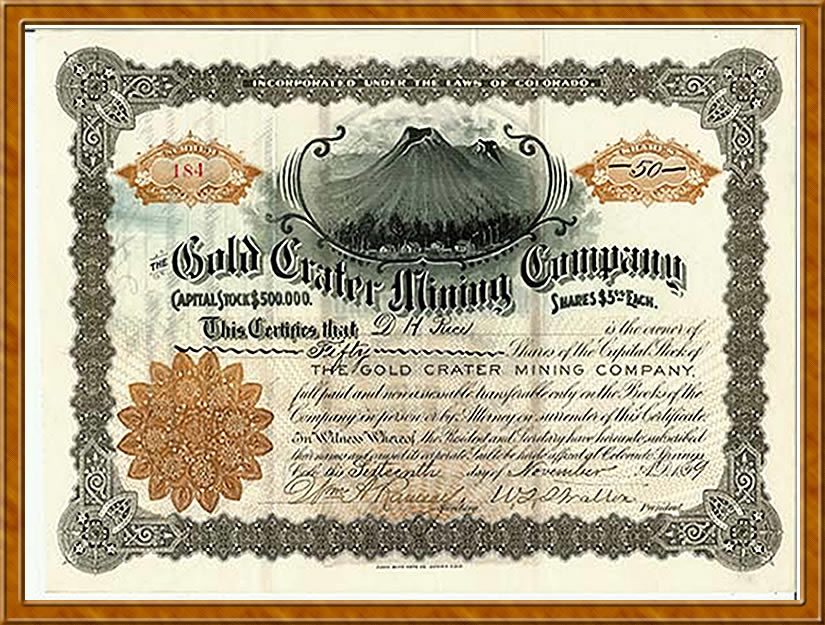 Original Photographs
Page 16
SOUVENIRS OF COLORADO
Original photograph album by William Henry Jackson
Circa 1880s
Album in original leather binding: banded spine; gold print. Blue boards with leather corners. Dimensions: 11 inches in height by 10 inches in width by 3-1/2 inches in thickness. All photographs mounted on original thick board with red striping on edges. All photographs numbered, identified, and labeled, "W. H. Jackson Photo., Denver, Colo."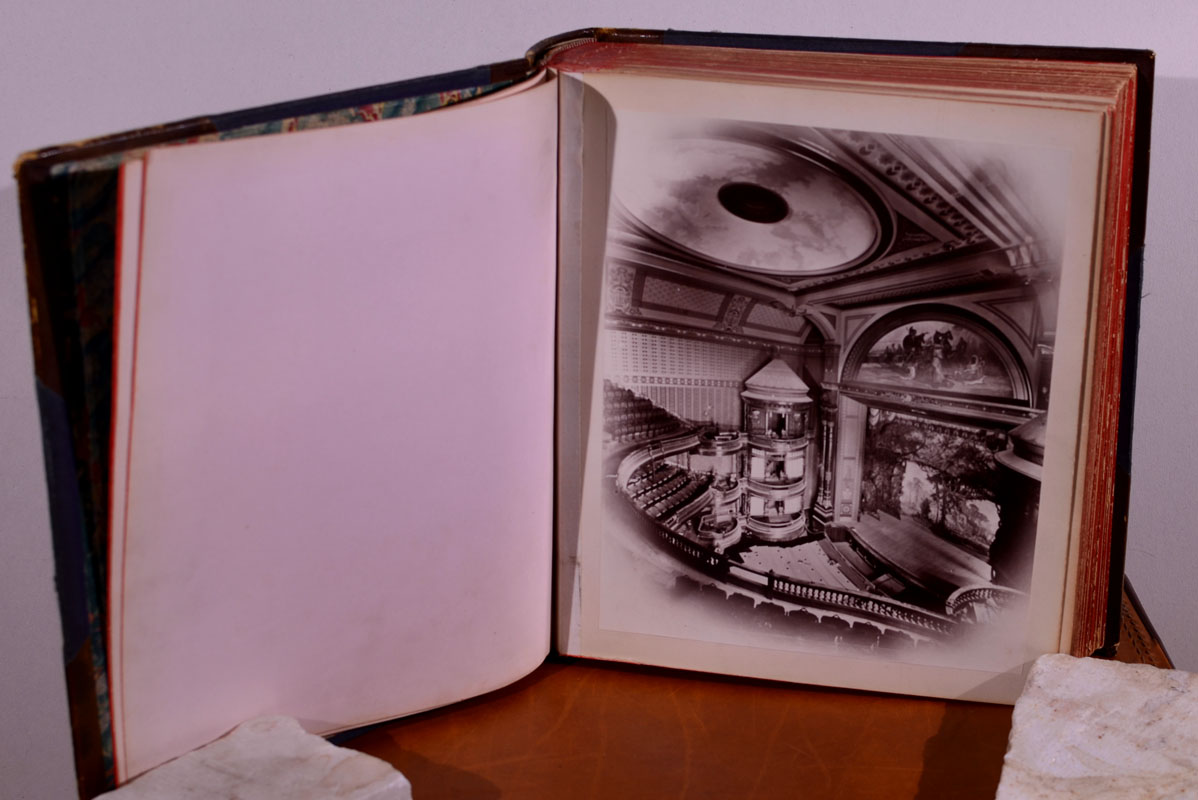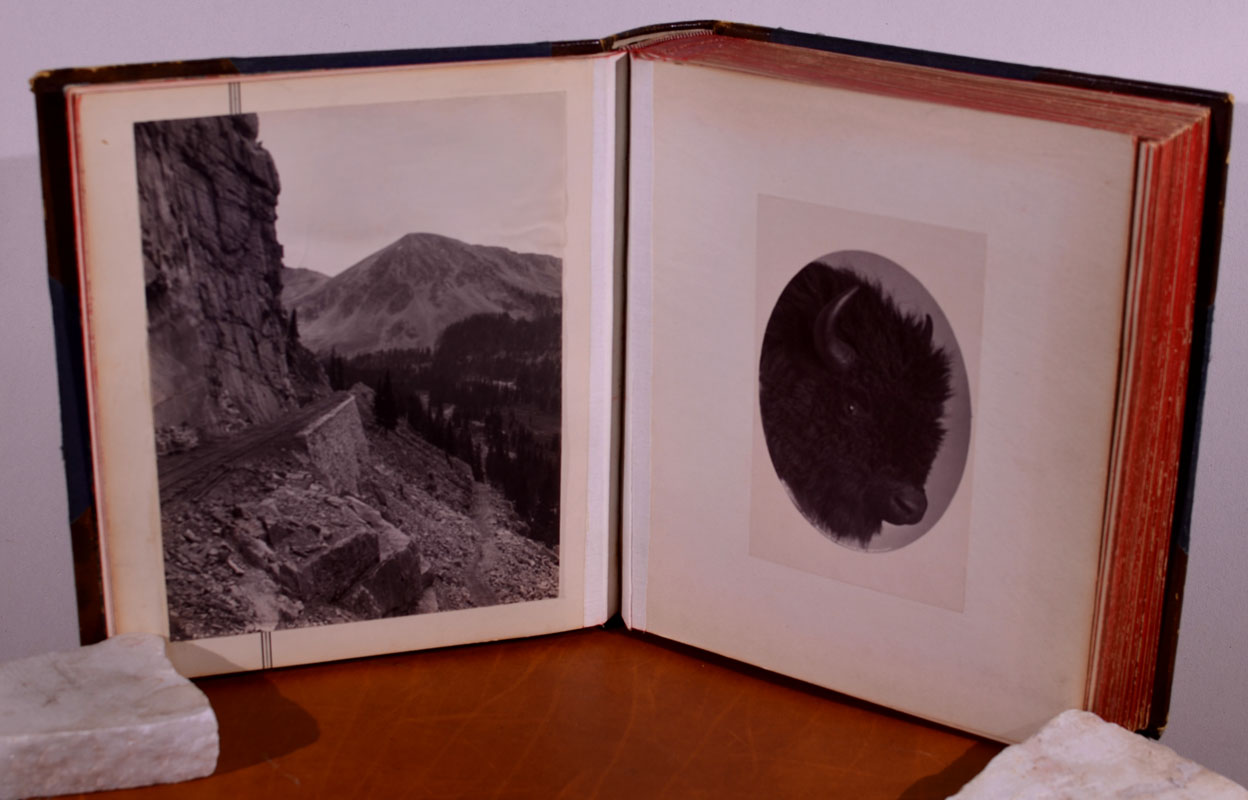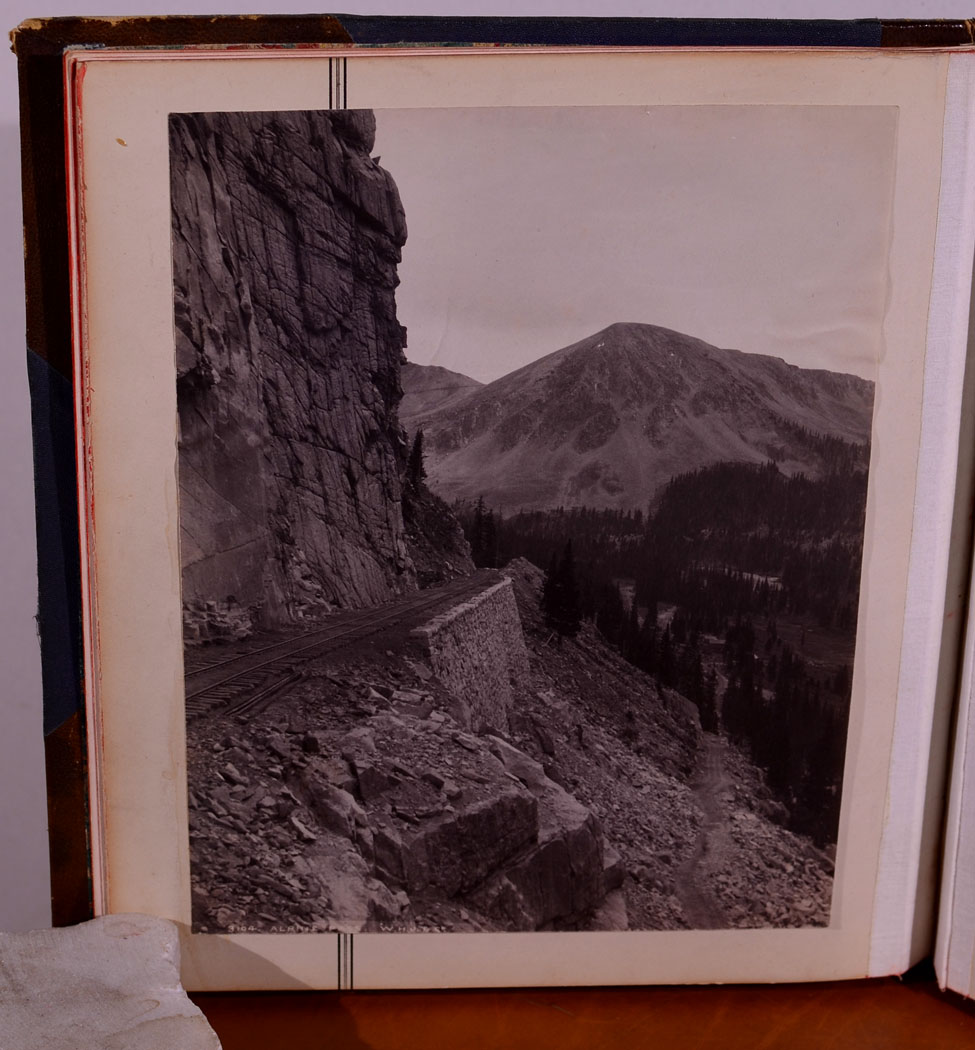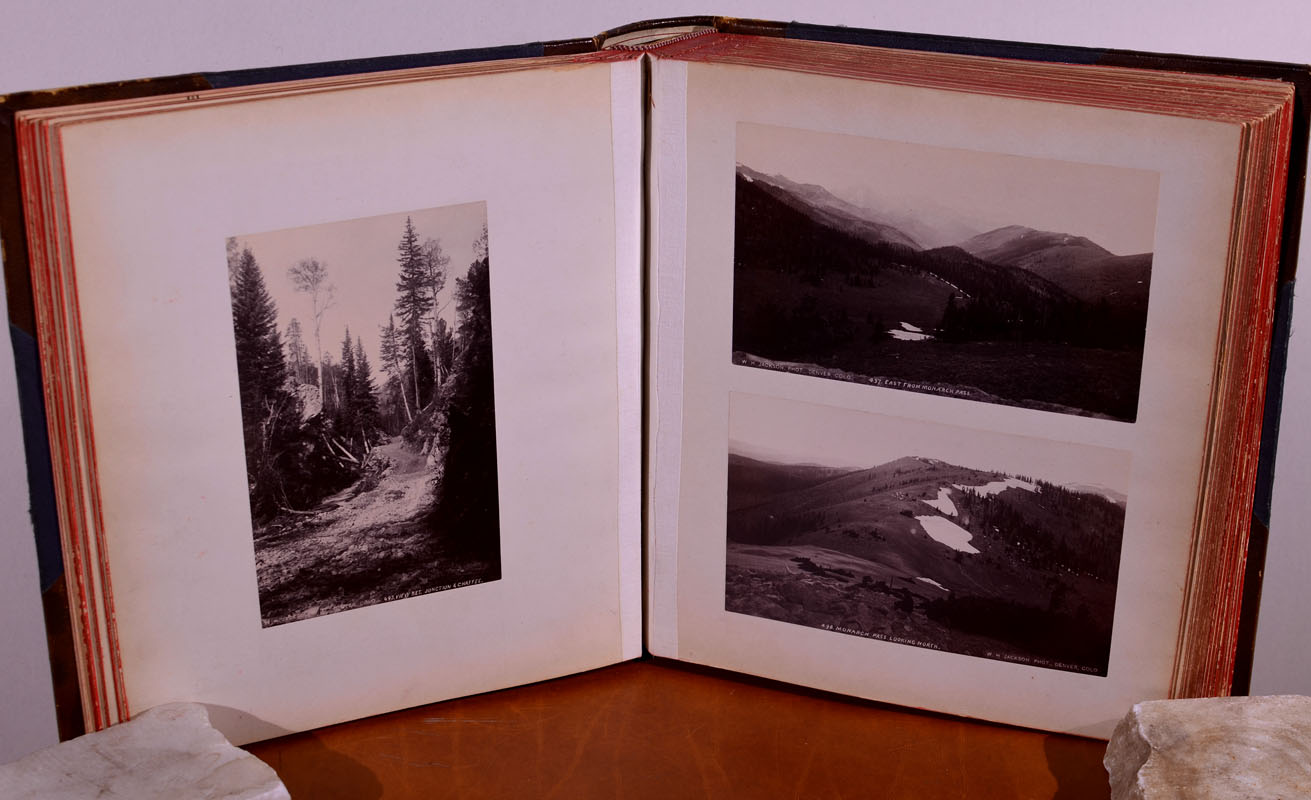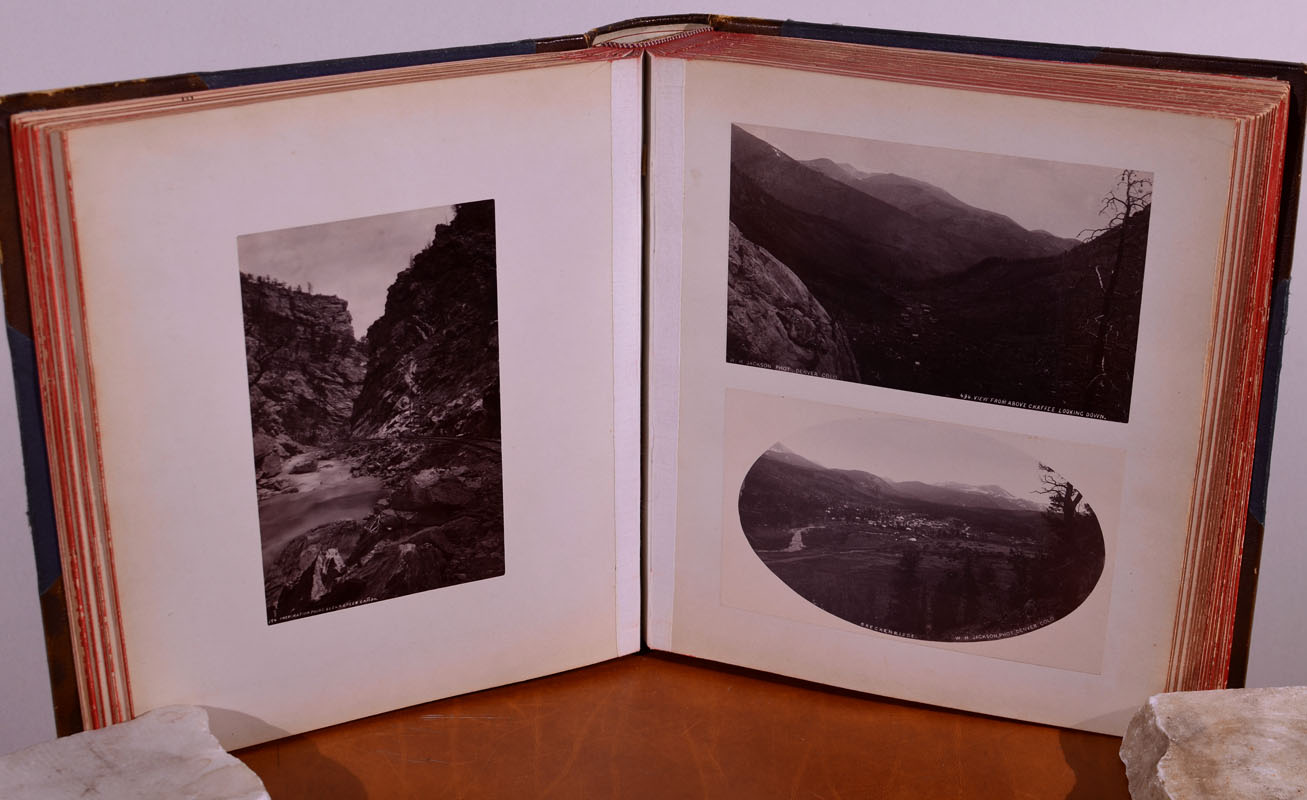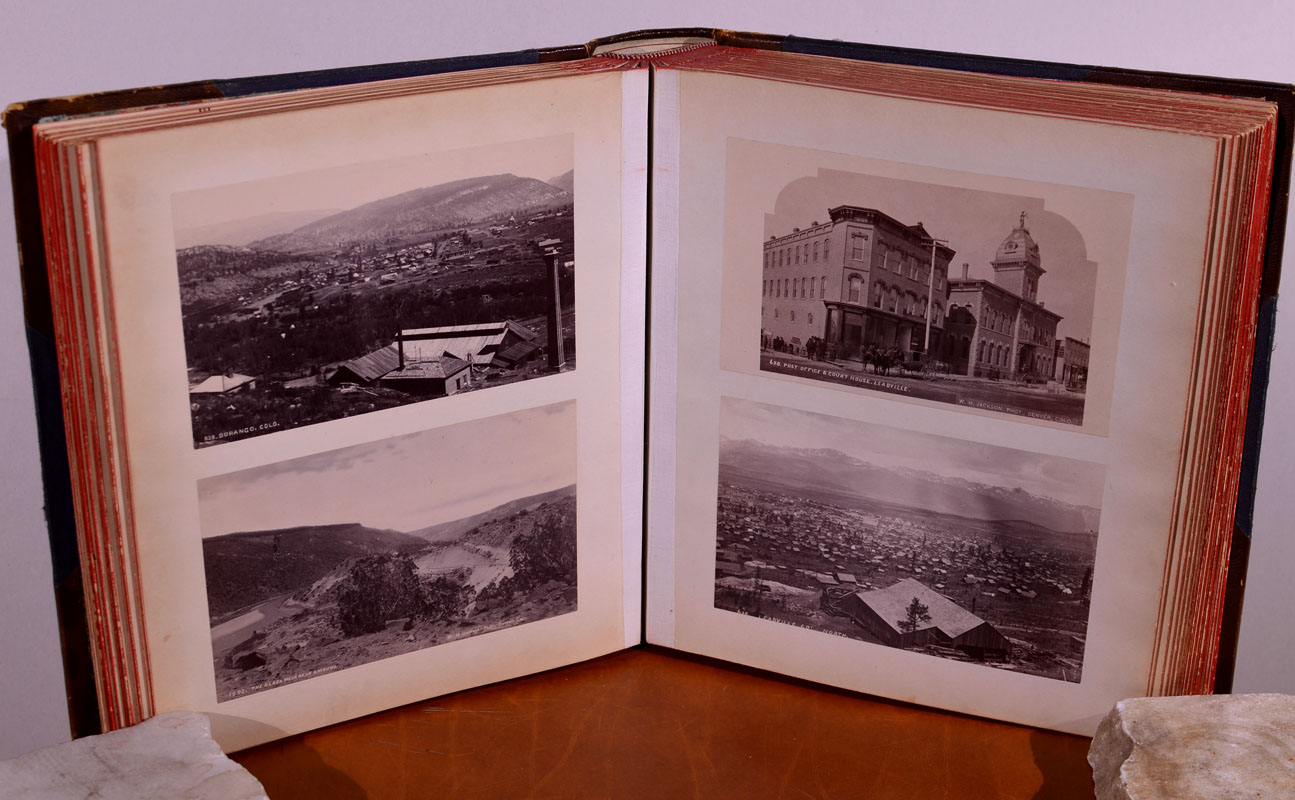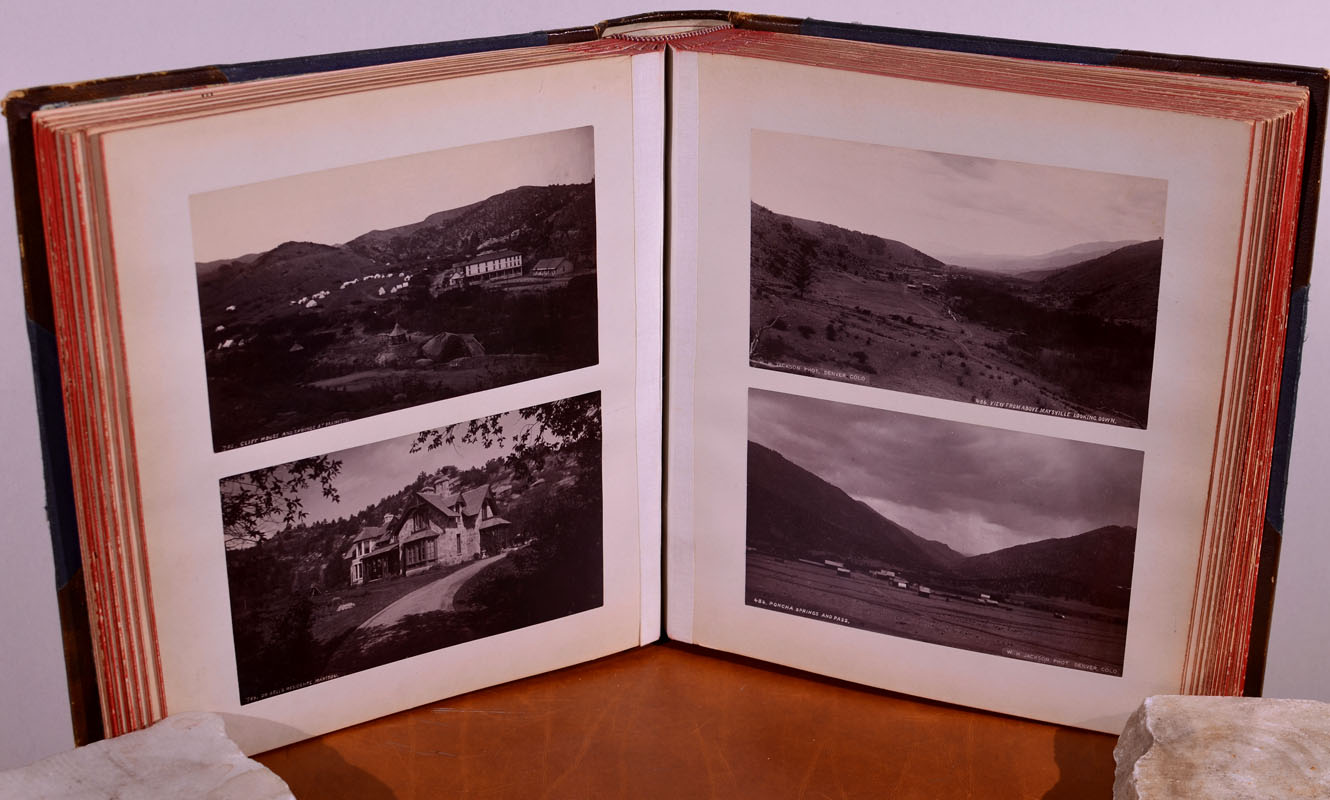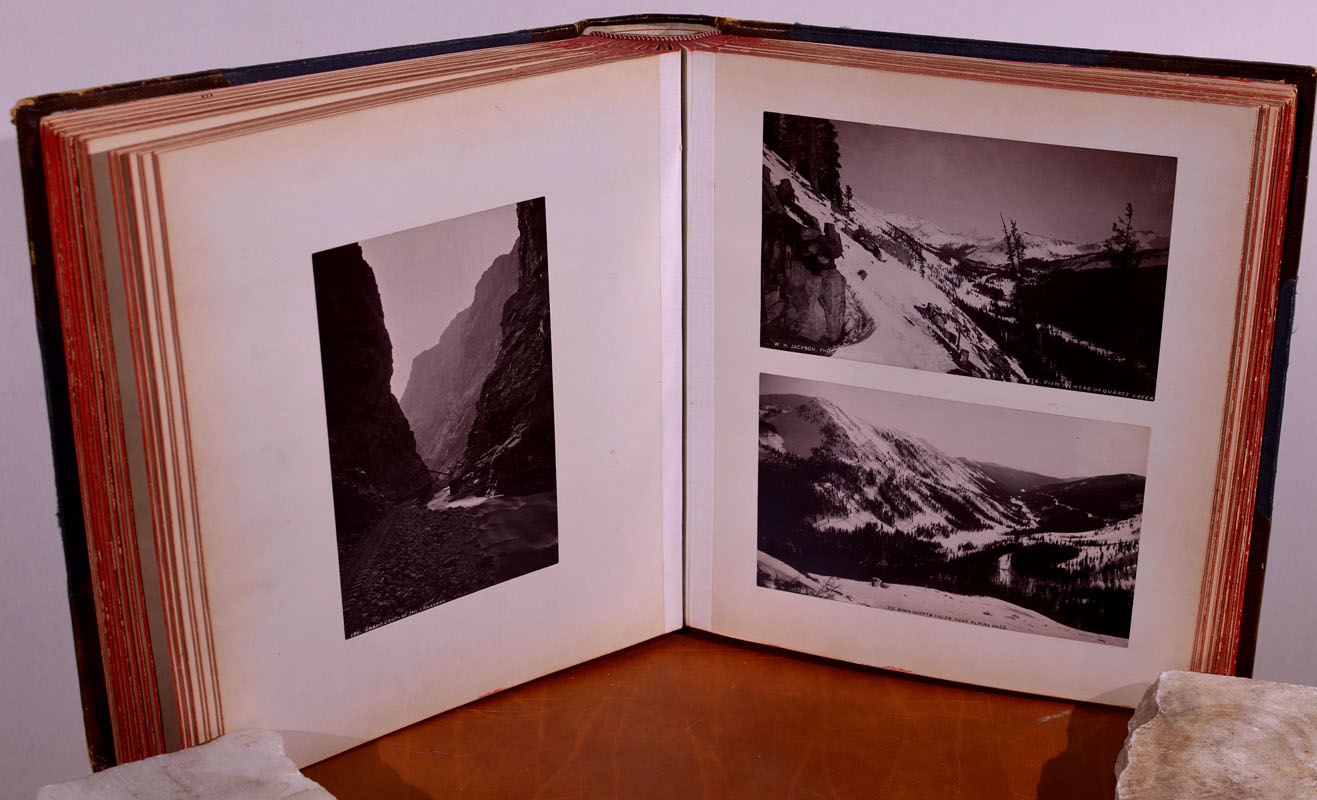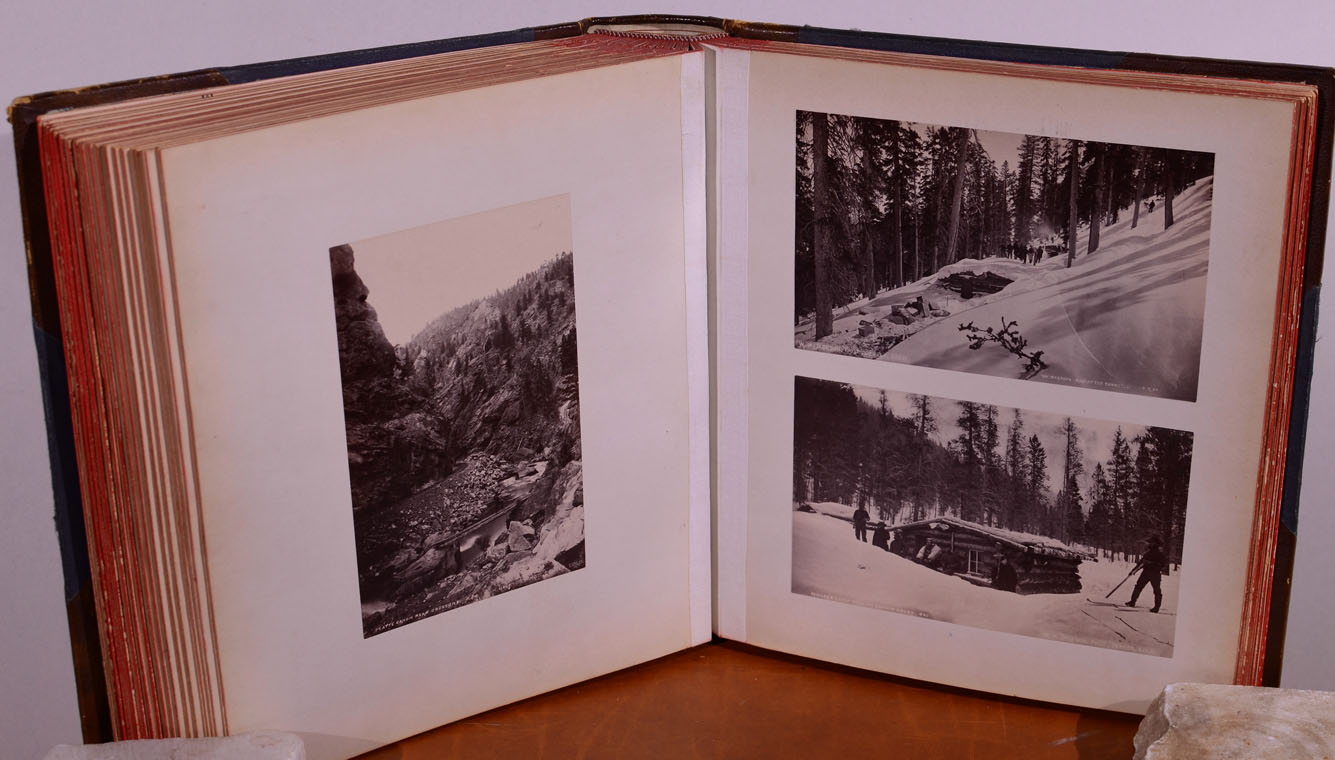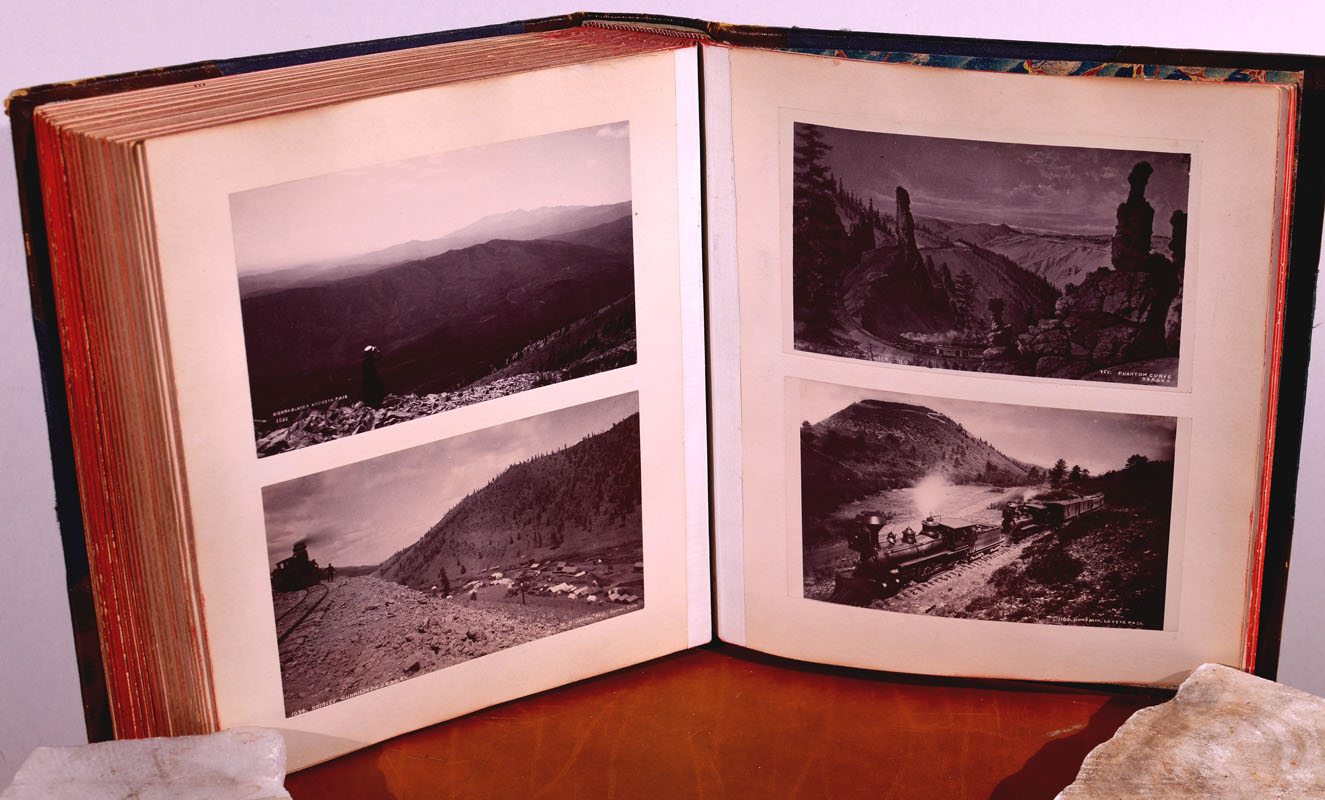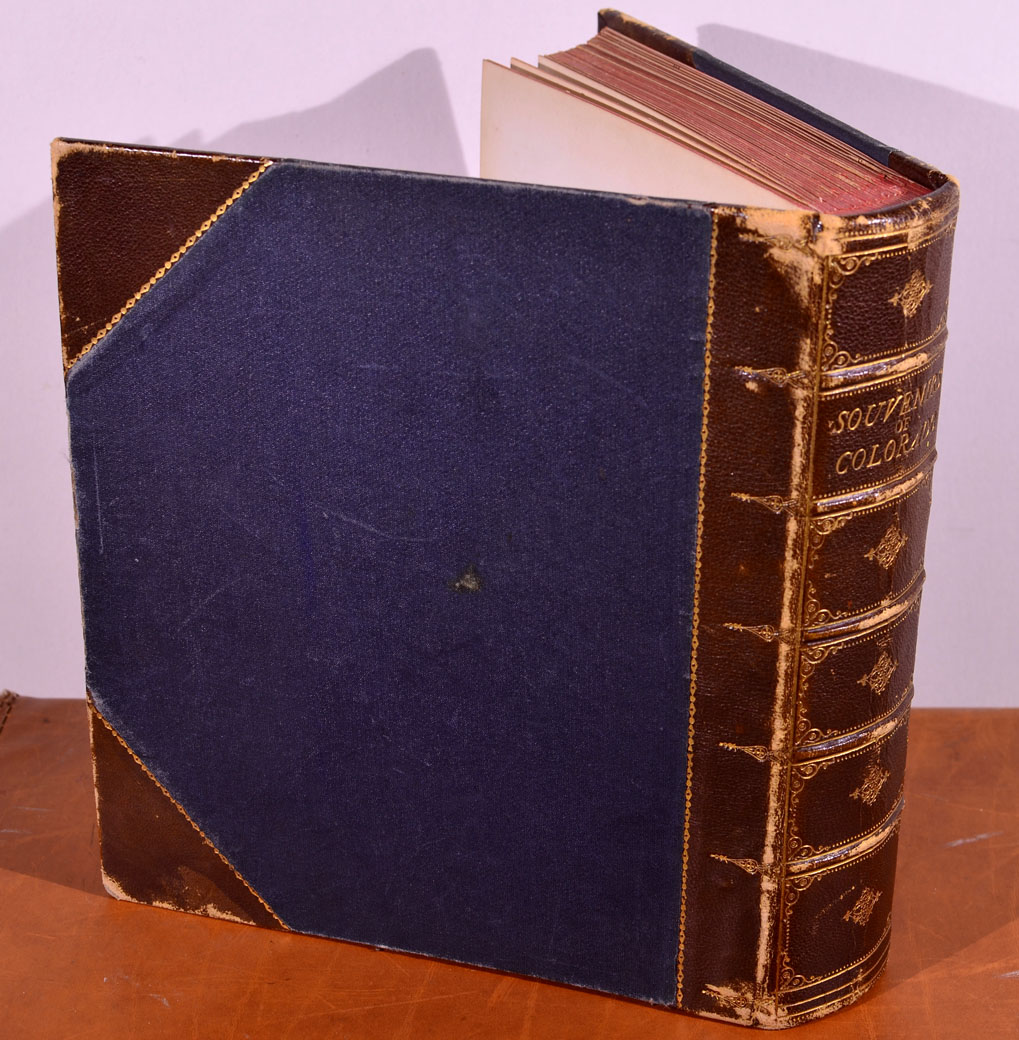 A rare opportunity to acquire a unique photograph album composed by one of Western America's early and well-known glass-plate photographers. Contained herewith are 115 various images of Colorado and New Mexico: frontier towns, narrow-gauge railroads, wild landscapes -- majestic mountains and lush valleys now tamed; transportation methods significantly changed; and, archaic technology long since forgotten.
Binding condition: leather spine and blue-papered boards in very good plus; interior pages in near fine.
Photograph condition: generally, photographs are in near fine to fine condition; tones are rich and deep; detail clear and concise.
This volume appears to be previously uncatalogued, i.e., no library or museum has a listing of a similar William Henry Jackson photograph album.
SOLD
More Jackson photographs:
WILLIAM HENRY JACKSON Photographs and Books, Page 1
WILLIAM HENRY JACKSON Photographs and Books, Page 2
WILLIAM HENRY JACKSON Photographs and Books, Page 3
WILLIAM HENRY JACKSON Photographs and Books, Page 4
WILLIAM HENRY JACKSON Photographs and Books, Page 5
WILLIAM HENRY JACKSON Photographs and Books, Page 6
WILLIAM HENRY JACKSON Photographs and Books, Page 7
WILLIAM HENRY JACKSON Photographs and Books, Page 8
WILLIAM HENRY JACKSON Photographs and Books, Page 9
WILLIAM HENRY JACKSON Photographs and Books, Page 10
WILLIAM HENRY JACKSON Photographs and Books, Page 11
WILLIAM HENRY JACKSON Photographs and Books, Page 12
WILLIAM HENRY JACKSON Photographs and Books, Page 13
WILLIAM HENRY JACKSON Photographs and Books, Page 14
WILLIAM HENRY JACKSON Photographs and Books, Page 15
WILLIAM HENRY JACKSON Photographs and Books, Page 16