Yes, we Accept: PAYPAL,
Venmo & SQUARE
We are always interested in purchasing, whether you have a single item or an entire collection for sale.
© 2021 Mt. Gothic Tomes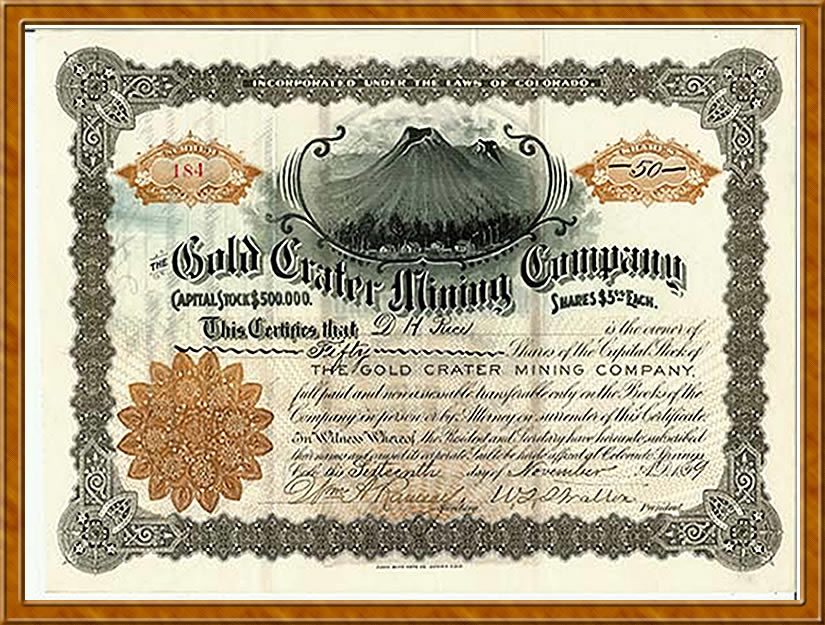 Photographic images
Page 10
MAGNIFICENT PANORAMA OF "GATE WAY TO THE GARDEN OF THE GODS," circa 1885
By William Henry Jackson
WITH A MAJESTIC PHOTOGRAPHIC SIZE OF 6 feet in length by 22 inches in height
In original oak frame, 90 inches in length by 33 inches in height; behind original glass and white-painted wood frame.
Condition of photographic image: very good plus to near fine; near fine tone and detail; a hint of yellowing in sky, but otherwise, no sunning or fading. No noticeable damage.
This spectacular and scarce panorama is an artwork by one of Colorado's and America's most respected 19th century glass-plate photographers, William Henry Jackson.
ORIGINAL PHOTOGRAPH, MAMMOTH-SIZE, PHOTOCHROM (Chromolithograph),
17 inches by 21 inches
#59014. THE PALISADES, ALPINE PASS, COLORADO.
Original photograph attributed to William Henry Jackson. Copyright 1899, Detroit Photographic Company.
Mounted on original mat. Exquisite colors achieved by this stone lithographic process.
SOLD
WILLIAM HENRY JACKSON Photographs and Books, Page 1
WILLIAM HENRY JACKSON Photographs and Books, Page 2
WILLIAM HENRY JACKSON Photographs and Books, Page 3
WILLIAM HENRY JACKSON Photographs and Books, Page 4
WILLIAM HENRY JACKSON Photographs and Books, Page 5
WILLIAM HENRY JACKSON Photographs and Books, Page 6
WILLIAM HENRY JACKSON Photographs and Books, Page 7
WILLIAM HENRY JACKSON Photographs and Books, Page 8
WILLIAM HENRY JACKSON Photographs and Books, Page 9
WILLIAM HENRY JACKSON Photographs and Books, Page 10
WILLIAM HENRY JACKSON Photographs and Books, Page 11
WILLIAM HENRY JACKSON Photographs and Books, Page 12
WILLIAM HENRY JACKSON Photographs and Books, Page 13
WILLIAM HENRY JACKSON Photographs and Books, Page 14
WILLIAM HENRY JACKSON Photographs and Books, Page 15
WILLIAM HENRY JACKSON Photographs and Books, Page 16