Yes, we Accept: PAYPAL,
Venmo & SQUARE
We are always interested in purchasing, whether you have a single item or an entire collection for sale.
© 2021 Mt. Gothic Tomes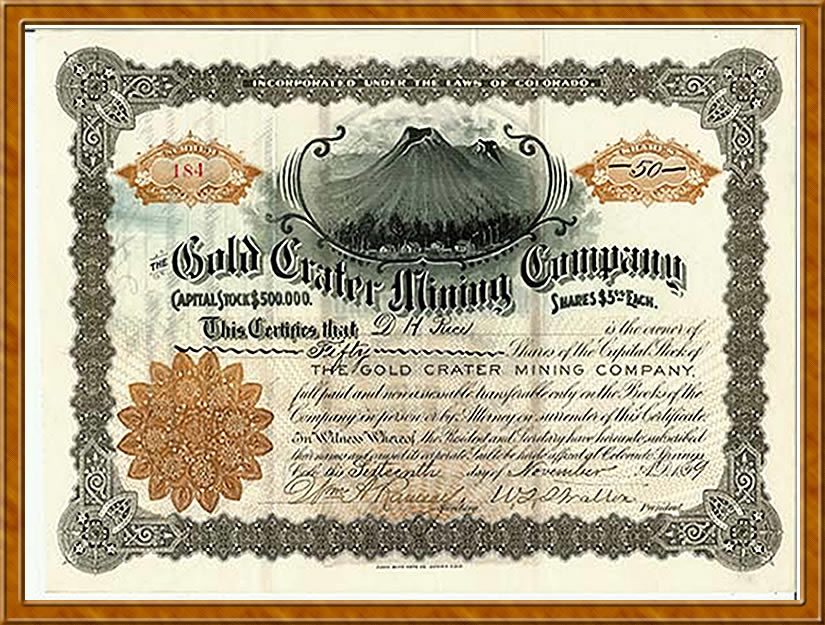 Page 3

Original Photographs and Books
LONG'S PEAK FROM ESTES PARK, #1345, Jackson Photo Co., William Henry Jackson.
Original albumen print, unmounted albumen image. Photo dimensions: 11-5/8 inches by 8-3/4 inches. Condition: very good plus to near fine; a tiny knick out of upper left-hand corner; some light wrinkling near edges. Near fine tonality. Circa 1885.
SOLD
ANIMAS CANON, along THE DENVER & RIO GRANDE RAILWAY, circa 1882
ELK PARK and GARFIELD PEAK, COLORADO
GUNNISON RIVER, NEAR SAPINERO, ALONG THE TRACKS OF THE DENVER & RIO GRANDE RAILWAY, close to the point where the Lake City Branch heads south (Colorado). William Henry Jackson.
Photo dimensions: 18-1/4 inches by 12 inches. Imperial-sized unmounted albumen image. Near fine condition with some light edge wear. Photo tones are sharp and detailed. Early 1880s.
Price: $5,000.00 (framed)
WILLIAM HENRY JACKSON Photographs and Books, Page 1
WILLIAM HENRY JACKSON Photographs and Books, Page 2
WILLIAM HENRY JACKSON Photographs and Books, Page 3
WILLIAM HENRY JACKSON Photographs and Books, Page 4
WILLIAM HENRY JACKSON Photographs and Books, Page 5
WILLIAM HENRY JACKSON Photographs and Books, Page 6
WILLIAM HENRY JACKSON Photographs and Books, Page 7
WILLIAM HENRY JACKSON Photographs and Books, Page 8
WILLIAM HENRY JACKSON Photographs and Books, Page 9
WILLIAM HENRY JACKSON Photographs and Books, Page 10
WILLIAM HENRY JACKSON Photographs and Books, Page 11
WILLIAM HENRY JACKSON Photographs and Books, Page 12
WILLIAM HENRY JACKSON Photographs and Books, Page 13
WILLIAM HENRY JACKSON Photographs and Books, Page 14
WILLIAM HENRY JACKSON Photographs and Books, Page 15
WILLIAM HENRY JACKSON Photographs and Books, Page 16