Yes, we Accept: PAYPAL,
Venmo & SQUARE
We are always interested in purchasing, whether you have a single item or an entire collection for sale.
© 2021 Mt. Gothic Tomes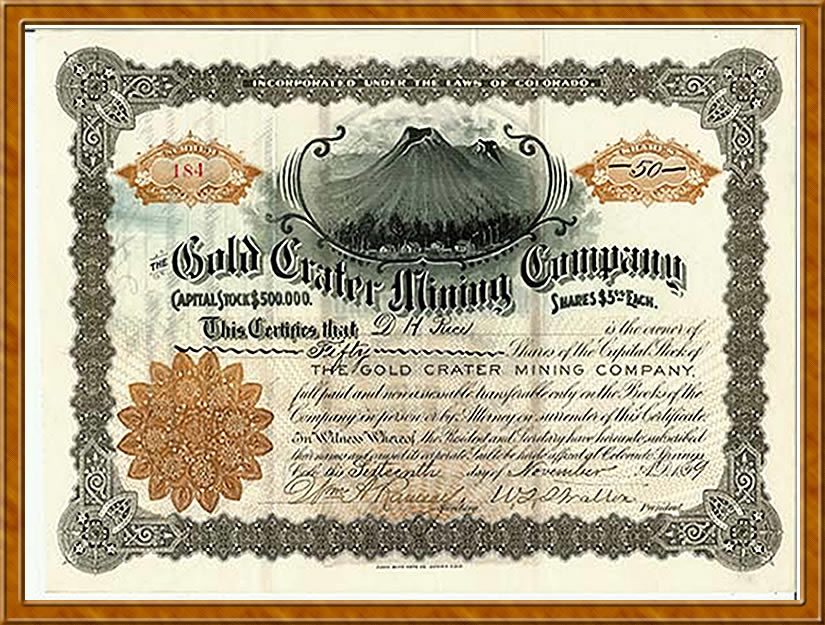 Photographs, mammoth-sized albumens
Page 11
ORIGINAL PHOTOGRAPH, MAMMOTH-SIZE, original hand-tinted printing-out paper
16-1/2 inches by 21 inches
#1005. TOLTEC GORGE, COLORADO. Located between Antonito, Colorado and Chama, New Mexico.
Original photograph by William Henry Jackson. This image published by the short-lived partnership of Jackson-Smith Photo. Co., Denver. This Company was actually incorporated by Clarence S. Jackson, son of William Henry Jackson.
Mounted on original mat. Fine colors.
Please inquire.
PIKES PEAK FROM THE GARDEN OF THE GODS
William Henry Jackson glass plate #1078
Original mammoth print in original frame, with original velvet and mat
Hand-tinted, fine tones, slightly sun-faded. Circa 1895, Photograph, velvet, and mat in near fine to fine condition.
WILLIAM HENRY JACKSON Photographs and Books, Page 1
WILLIAM HENRY JACKSON Photographs and Books, Page 2
WILLIAM HENRY JACKSON Photographs and Books, Page 3
WILLIAM HENRY JACKSON Photographs and Books, Page 4
WILLIAM HENRY JACKSON Photographs and Books, Page 5
WILLIAM HENRY JACKSON Photographs and Books, Page 6
WILLIAM HENRY JACKSON Photographs and Books, Page 7
WILLIAM HENRY JACKSON Photographs and Books, Page 8
WILLIAM HENRY JACKSON Photographs and Books, Page 9
WILLIAM HENRY JACKSON Photographs and Books, Page 10
WILLIAM HENRY JACKSON Photographs and Books, Page 11
WILLIAM HENRY JACKSON Photographs and Books, Page 12
WILLIAM HENRY JACKSON Photographs and Books, Page 13
WILLIAM HENRY JACKSON Photographs and Books, Page 14
WILLIAM HENRY JACKSON Photographs and Books, Page 15
WILLIAM HENRY JACKSON Photographs and Books, Page 16