Yes, we Accept: PAYPAL,
Venmo & SQUARE
We are always interested in purchasing, whether you have a single item or an entire collection for sale.
© 2021 Mt. Gothic Tomes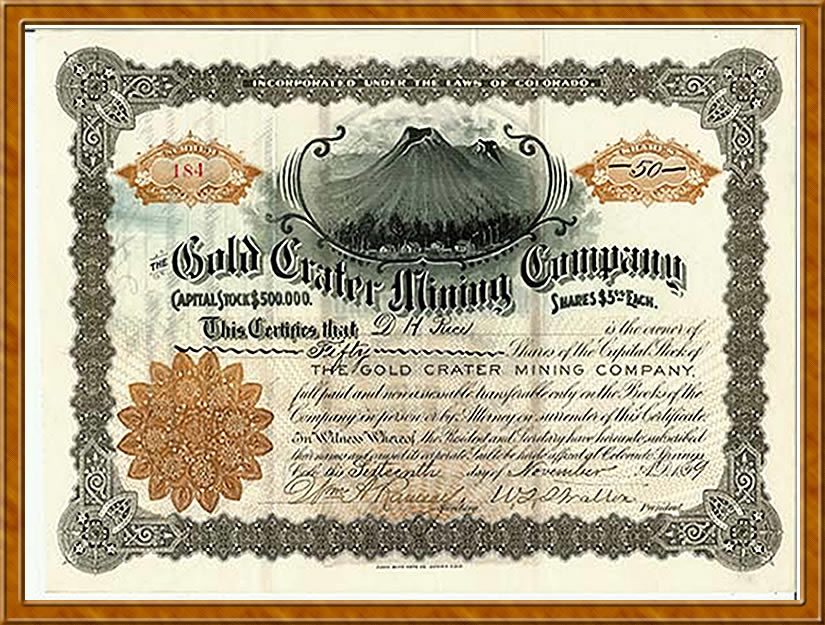 MAP OF THE SAN JUAN TRIANGLE, 1903
Published by George S. Clason, The Clason Map Company, Denver, Colorado
Original Map of the San Juan Triangle, Published by Geo. S. Clason, Draftsman, 315 Colorado Building, Denver. Copyrighted by Geo. S. Clason, 1903. Scale: 3,000 feet = 1 inch.
Map dimensions: 33-3/4 inches across by 28 inches in height. A highly detailed mining district and claim map of southwestern Colorado. Mining districts include: Ouray; Silverton; Telluride. Colorado counties: Ouray; San Miguel; San Juan; and part of Hinsdale. Hand-colored with several significant mineral producing mines demarcated. Railroads, roads, major rivers and bodies of water; townships, mining camps and towns identified.
Condition: very good plus; map details clear and concise; some markings on map from a previous indicating productive mines; significant conservation on back of map reinforcing hinges; from of map in near fine condition. Missing original printed folder.
SOLD
WILLIAMS' TOURISTS' GUIDE AND MAP OF THE SAN JUAN MINES OF COLORADO
1877
For more details and digital images on Williams New Map of Colorado, Kansas, and Routes of Travel to Health Resorts and Pleasure of Rocky Mountains, 1877, plus original promotional publication, please see the following web page: San Juan Mountains, Colorado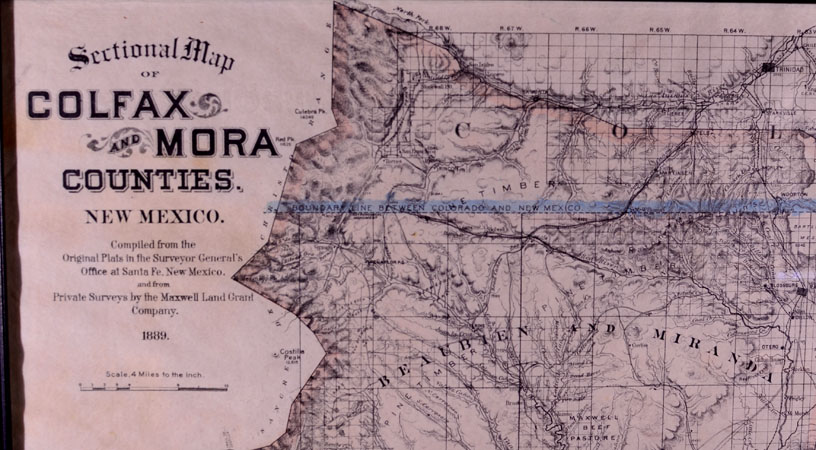 (Maxwell Land Grant) SECTIONAL MAP OF COLFAX AND MORA COUNTIES, NEW MEXICO. Compiled from the Original Plats in the Surveyor General's Office at Santa Fe, New Mexico and from Private Surveys by the Maxwell Land Grant Company, 1889. Scale: 4 miles to the inch. Legend: railroads; proposed railroads; wagon roads; trails; telephone lines; coal veins and thickness in feet. Map dimensions: 39 inches across by 29 inches in height. Ranges and townships. Topographical features. Villages and towns. Near fine condition.
Price: $350.00