Yes, we Accept: PAYPAL,
Venmo & SQUARE
We are always interested in purchasing, whether you have a single item or an entire collection for sale.
© 2021 Mt. Gothic Tomes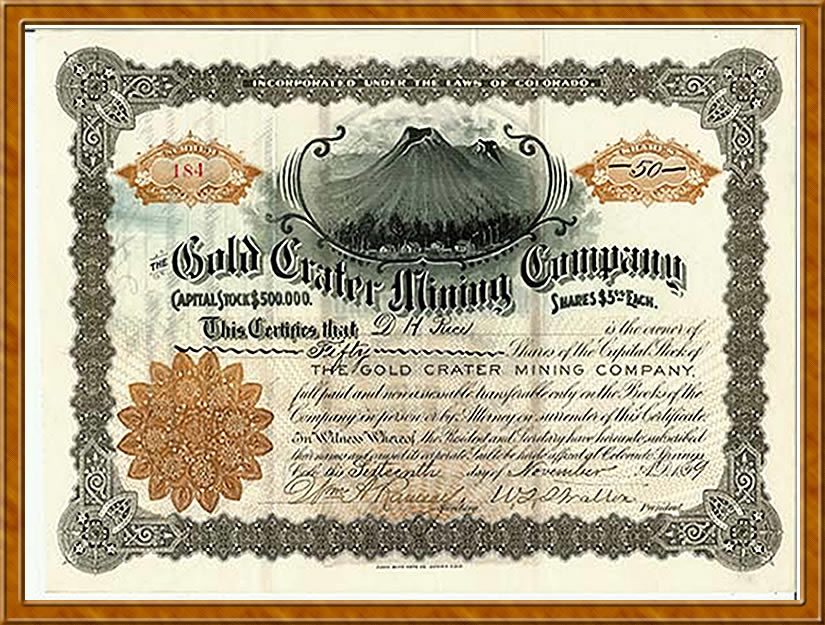 CRIPPLE CREEK MINING DISTRICT
THE GREAT GOLD CAMP OF COLORADO
Original bird's-eye-view perspective map
Published in 1895
Printed on lower left-hand corner of map, "Compliments of the Cripple Creek Sunday Herald, Souvenir Edition, 1895"
Cripple Creek Map Detail 1
Map dimensions: 27 inches across by 40 inches in height. Condition: very good plus; folded with some conservation work on back at hinges. Highly detailed. Little or no fading. Vibrant and concise detail.
Cripple Creek Map Detail 2
Cripple Creek Map Detail 3
Bird's Eye View by C. H. Amerine, Cripple Creek, Colorado. Printed by The Denver Litho. Co., Denver, Colorado. Copyrighted 1895.
Cripple Creek Map Detail 4
Cripple Creek Map Detail 5
Map edges show some fraying; however, this age-wear does not go beyond the margins. Pictorially exhibited relief; not drawn to scale. Perspective shows important producing gold mines, mining buildings, streams and other bodies of water, wagon roads, railroads, tunnels, mining camps and towns. Certainly this is the most difficult of Cripple Creek bird's-eye-view maps to find in its original 1895 printing.
Inquire for more information, including availability and pricing.