Yes, we Accept: PAYPAL,
Venmo & SQUARE
We are always interested in purchasing, whether you have a single item or an entire collection for sale.
© 2021 Mt. Gothic Tomes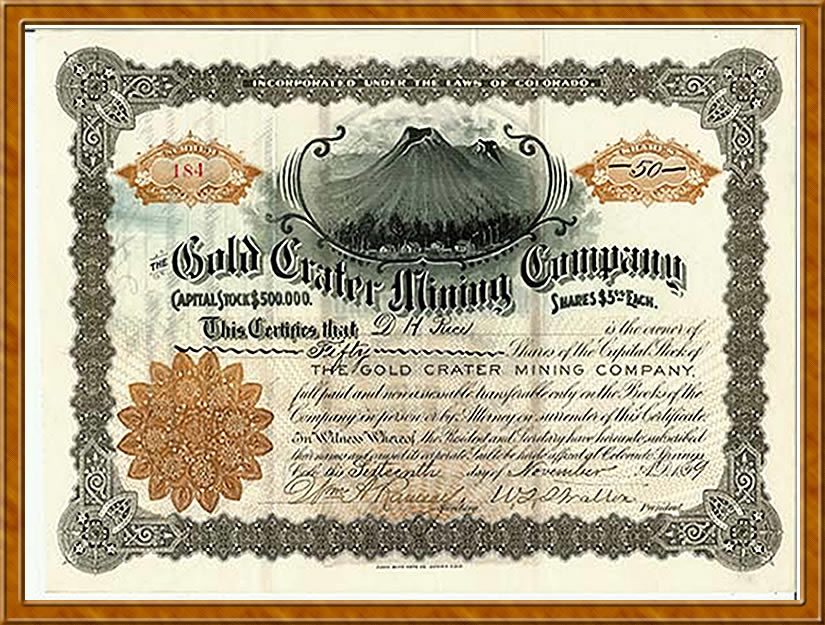 MISCELLANEOUS PUBLICATIONS
DISCOVERY: The Story of The Second Byrd Antarctic Expedition, 1935, signed by Byrd. First trade edition in original dust jacket.
By Richard Evelyn Byrd, Rear Admiral, U.S.N., Retired. Introduction by Claude A. Swanson, Secretary of the Navy. With Illustrations and Maps. G.P. Putnam's Sons: New York, 1935. Stated, "First Edition," on the copyright page. Manufactured in the United States of America at the Van Rees Press. Original blue cloth with gold print on front cover and spine; very light sunning to spine; some light wear to bottom edge cloth. SIGNED BY RICHARD BYRD.
EXAMPLES OF THE ARCHITECTURAL ORNAMENTS, &c.,
Manufactured by Geo. Jackson & Sons, 49, Rathbone Place, London, W. Papier Mache, Carton Pierre, Plaster & Cement Manufacturers: Patentees of the Canvas Plaster; Wood Carvers, &c. Published By Them at Their Works, 49 Rathbone Place, London, W., 1883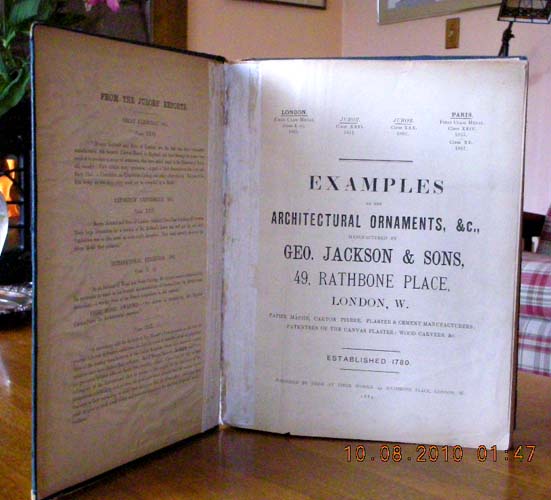 Original boards; gold-printed leather spine; approximately 180 illustrated pages. W.T. Lord, Del. et Lith.; printed by T. Bessent. Contents: Part I: Centre Flowers and Angles; Part II: Mouldings and Sundry Ornaments; Part III: Room Cornices; Part IV: Capitals and Trusses; Part V: Overdoors, &c.; and, Part VI: Ceiling Angles.
Original Geo. Jackson & Sons Architectural Catalogue issued in 1875. Second edition published in 1882; third edition in 1883.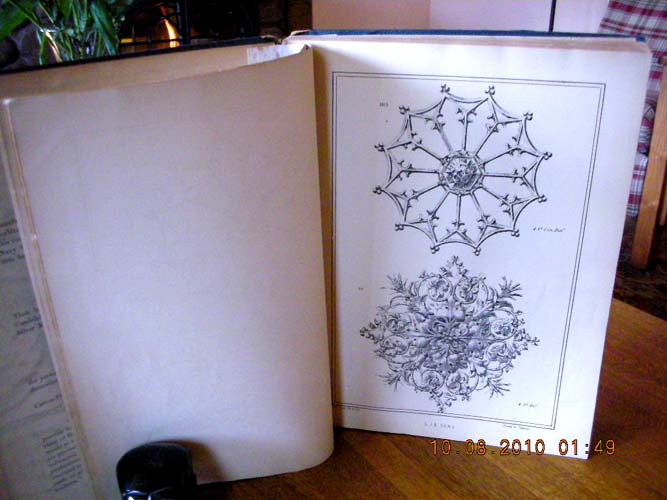 Hinges cracked and professionally reinforced. Interior pages are generally in very good plus to near fine condition.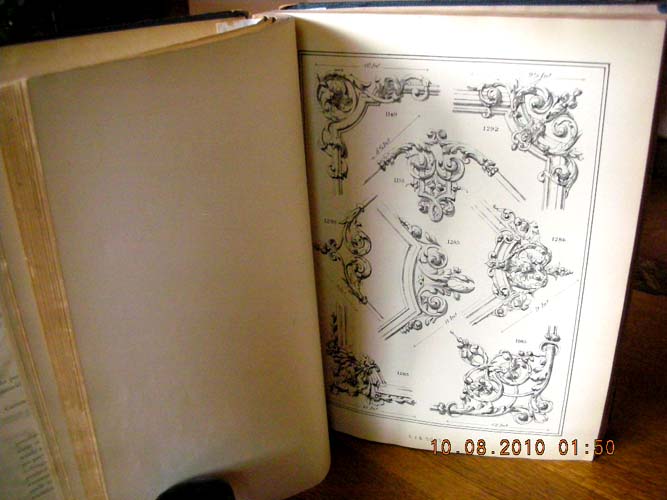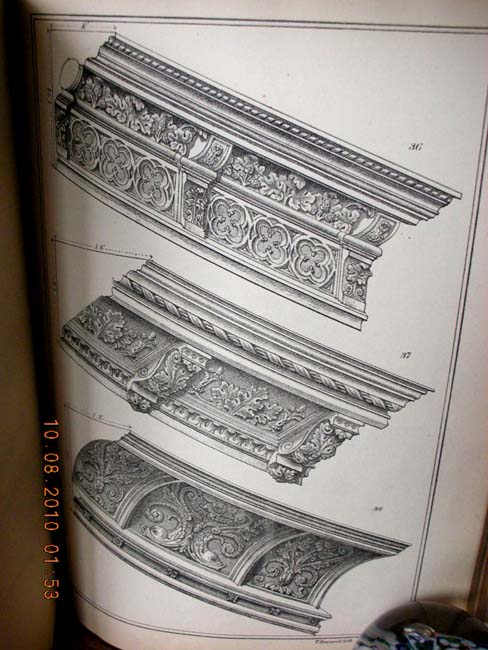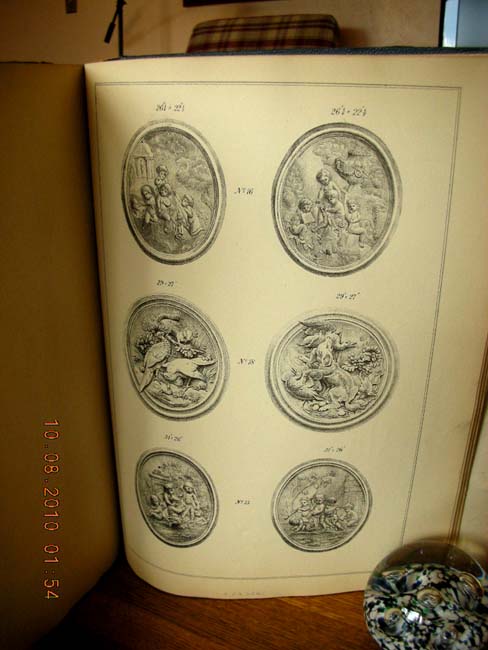 THE WORD ACCOMPLISHED
by A.B. Christopher, Illustrated by Natalie d'Arbeloff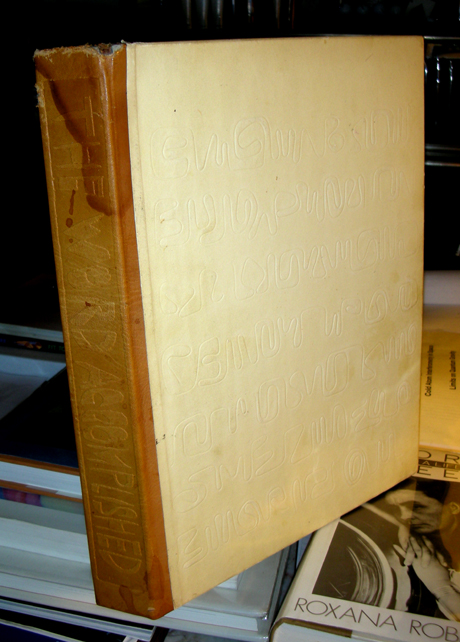 1974. Edition of 75. 35 X 25 X 6.5cm.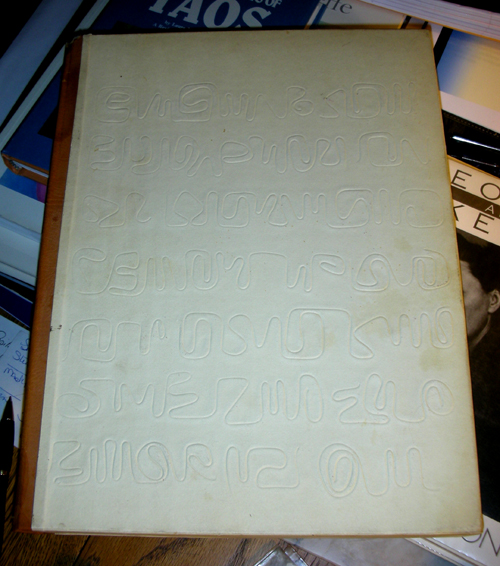 Sixteen extracts from the book by A.B.Christopher, first published in 1954 (Philosophical Library, New York). This limited edition was edited, designed, illustrated with etchings and hand-printed by NdA.
18 double leaves plus title wrapper, held in drop-back box with quarter leather spine and Ivory Vellum cover, deeply embossed from etched plates. Seventeen etchings printed by the viscosity method (several colors from one plate). Hand-set text in 18-point Garamond, printed on Barcham Green mould-made paper on an ancient Eagle hand press at the World's End Press, London.
The original edition offered here is the NUMBER ONE copy, signed by author and artist, and housed in a specially made clamshell case with embossed covers and embossed leather spine.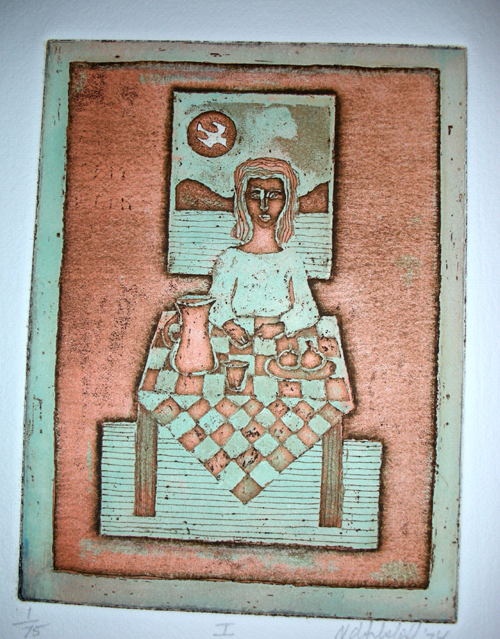 Each print is embossed on a separate page, numbered and signed by the artist.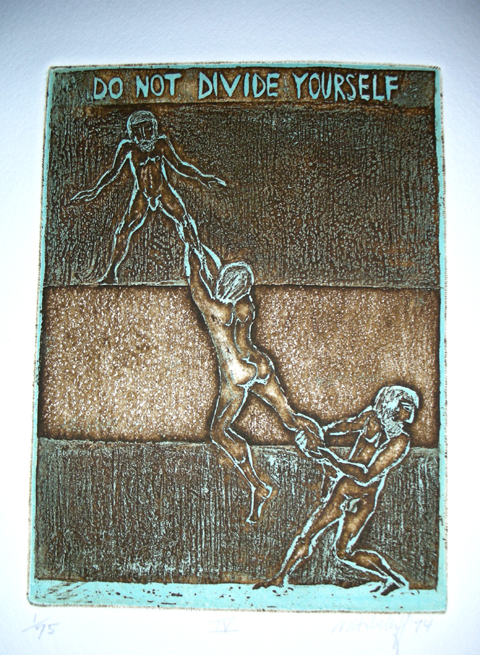 Condition of sixteen, illustrated separate page extracts: fine to very fine.
Each vellum page is 12 inches by 17-1/2 inches, with colored embossed print on left side and extract from Christophers, THE WORD ACCOMPLISHED, on the right.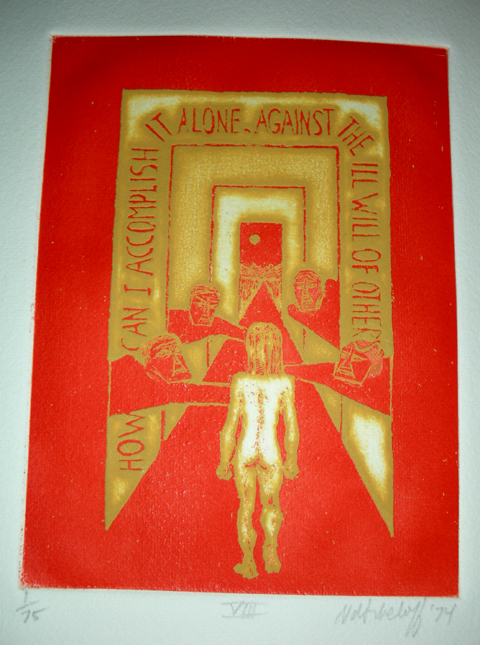 Condition of clamshell case: very good; some light wear to top and bottom, as well as corners; stain on upper portion of leather spine.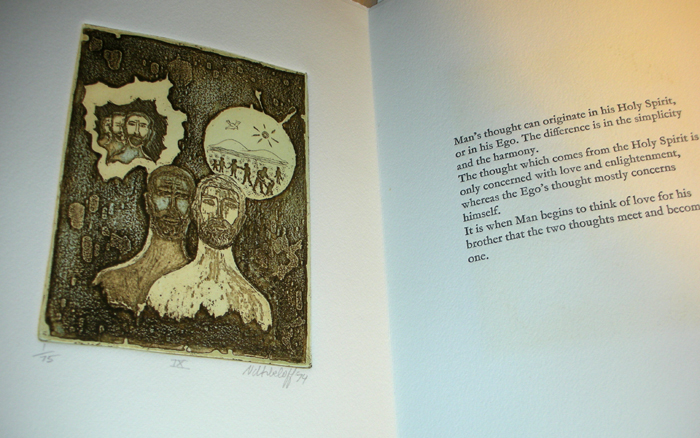 A spiritual meditation, in words that could be an apocryphal New Testament but also belong in the tradition of sacred texts of all religions.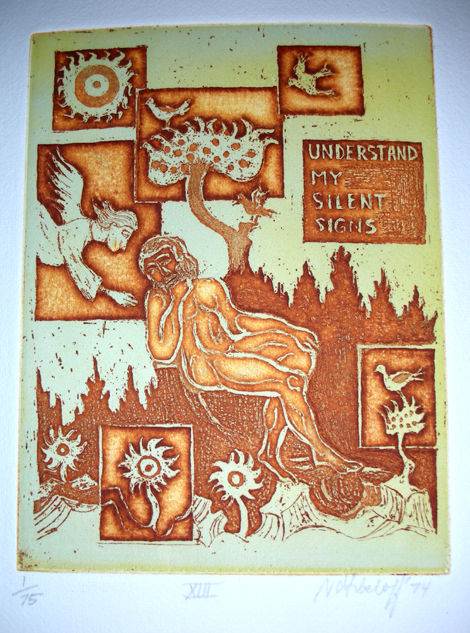 The author of The Word Accomplished was the artist's father, Alexander d'Arbeloff, using the pseudonym A.B.Christopher. While his life was filled with many achievements in various fields, this unsung book was the closest to his heart. Those who have discovered it for themselves feel the same.
PUBLIC COLLECTIONS where the limited edition can be seen:

Victoria & Albert Museum, National Art Library. National Library Australia. Biblioteca Nazionale, Rome. Museum of the Book, The Hague. Library of Congress, Wash.D.C. Lessing J. Rosenwald Collection. Bridwell Library, Dallas. Harry Ransom Humanities Research Center, Austin. Stanford University, California. Tutt Library, Colorado College. Butler Library, Columbia University. Kohler Library, Madison, Wisconsin. Spencer Collection, N.Y.Public Library. Mugar Library, Boston University. Margaret Clapp Library, Wellesley College, Massachusetts. Houghton Library, Harvard. Newberry Library, Chicago. Firestone Library, Princeton..
Price: $1,500.00
______________________________________________________