Yes, we Accept: PAYPAL,
Venmo & SQUARE
We are always interested in purchasing, whether you have a single item or an entire collection for sale.
© 2021 Mt. Gothic Tomes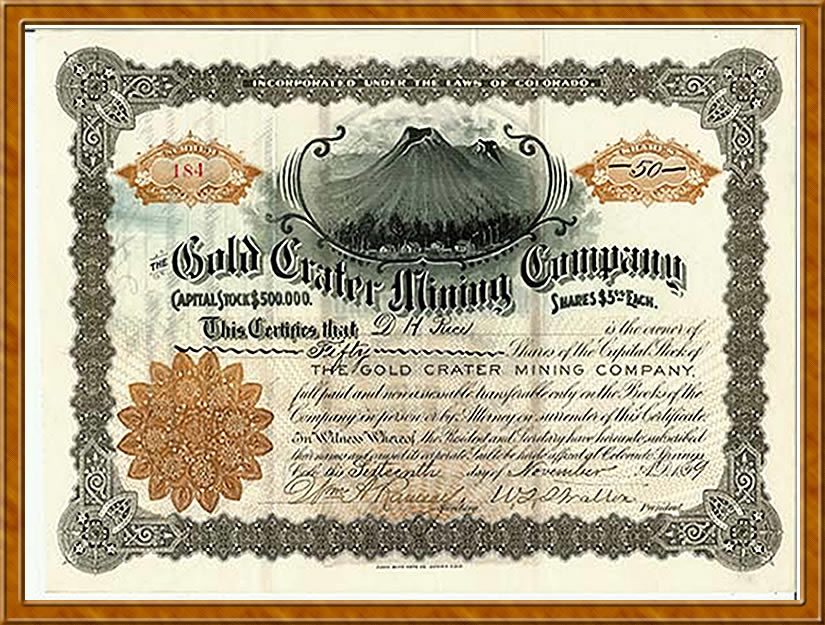 COLORADO HISTORICAL BOOSTERISM & TOURISM
After the exploration era had passed, the settlement and development era began. Towns were established, railroads built, fueled by mining, ranching, farming, marketing and tourism ... selling minerals, scenery, health, and a frontier that was quickly fading into old photographs ....
AN INVITATION FROM SAN JUAN COUNTY, SILVERTON, COLORADO
Published in 1912. 8 panels of information and photographs: mining industry; climatic conditions; tourism. "Globe trotters have stood enraptured at the splendor and gorgeous coloring and are unanimous in the opinion that in the way of mountain grandeur they (San Juan Mountains) are unequalled on the face of the earth...." Near fine condition.
THROUGH DENVER'S MOUNTAIN PARKS TO IDAHO SPRINGS, COLORADO
Idaho Springs, "The Radium Town," Invites You. Idaho Springs, Colorado: A Watering Place in the Rockies. Carson-Harper, Printers, Denver, circa 1915. Hot Springs Hotel & Its Healing Waters. Radio-Activity of Hot Mineral Waters. A two-hour pleasure trip by train or auto through Denver's picturesque mountain parks. 8 paneled pages. Very good condition.
GRAY'S PEAK ROUTE, ARGENTINE CENTRAL RAILWAY
ABOVE THE CLOUDS. Highest Railway in the World operated for General Traffic. Williamson-Haffner, Printers, Denver. Numerous photochroms. "Stairway to the Clouds." Excellent panorama of Mt. McClellan. Subterranean Ice Palaces. Argentine Pass wagon road. C. A. Johnson, General Passenger Agent, Denver; E. A. Cooper, City Ticket Agent, Denver. 12 pages. Timetable. Circa 1910. Near fine condition.
BOULDER, COLORADO: ENTRANCE TO THE BEST OF THE ROCKIES.
Visit Glacier Region, Colorado National Forest. Issued by the Boulder Chamber of Commerce. Camera Print, 1920. 12 pages. Photographs and description. "Boulder is conceded to be one of the most beautiful cities in the United States ...." University of Colorado. Colorado Chautauqua. Boulder-Colorado Sanitarium ("Battlecreek of the Rockies"). Pearl Street. Boulderado. The Hygenic Ice and Coal Company. Map: "The Colorado National Forest, Glacier Type Region, showing trails and locations of chalets." Near fine condition.
INTO THE SNOW. AERIAL RAILWAY. ONLY ONE IN AMERICA.
World's Greatest Scenic Trip. 8-panels. Silver Plume to Sunrise Peak: A Wonderful Ride through the Air. Geo. F. Wilson, General Manager, Silver Plume, Colorado; A. E. Edwards, Secretary-Treasurer, Silver Plume, Colorado. Circa 1910. Description with numerous photographs. McClellan Mountain, Colorado. On line of Colorado & Southern Railway. Very good condition.
THE DENVER, ILLUSTRATED BY CAMERA: The Largest Department Store in the West.
The Denver Dry Goods Company. Dennis Sheedy, President. The Smith-Brooks Press, Denver. Circa 1910. 16 pages. Description and superb display of interior images. Sixteenth, California & Fifteenth streets, Denver, Colorado. Near fine condition
A SUMMER OUTING AMIDST THE CLIFF DWELLING RUINS IN MESA VERDE NATIONAL PARK, COLORADO
By Elmer Ellsworth Higley. Carson-Harper, Denver, 1916. Photos by George L. Beam. Frank A. Wadleigh, Passenger Traffic Manager, Denver & Rio Grande Railroad, Denver, Colorado. 8-page paneled publication with description and numerous photographs. Balcony House. Cliff Palace. Spruce Tree House. Sun Temple. Far View House. Dr. J. Walter Fewkes, Smithsonian Institution. Near fine condition.
ESTES PARK, ROCKY MOUNTAIN NATIONAL PARK, Colorado. Nature's Masterpiece.
Cover photos by F. P. Clatworthy. Colorado Engraving Company. Published by Estes Park Chamber of Commerce, circa 1916. One-page map by The Clason Map Co., Denver. Historical Sketch. Convention Center. Nation's playground. Outstanding features of Estes Park. Estes Park as a Summer Home. Winter Sports. Gold and tennis. Hotels. Furnished Cottages. Near fine condition. 8 paneled pages.
SHORT SCENIC TRIPS FROM DENVER INTO THE COLORADO ROCKIES.
Where to Go ... What to See ... How to get there. Enjoy Your Vacation Denver Way. Published by The City & County of Denver. Distributed by The Tourist Bureau - 715 Seventeenth Street. Brock-Haffner, Denver, 1916. The Tourist and Publicity Bureau of the Denver Civic and Commercial Association. "See America." Denver Mountain Parks. Golf in Colorado. Location of Telegraph Offices. "The Rocky Mountain National Park," by Enos A. Mills. Mountain "Hikes" from Denver. 4-panel bird's-eye-panorama of Denver and Front Range: "Thirty-Eight Rail, Auto and Trolley Scenic and Sightseeing Trips -- Fourteen One-Day Trips." One-Day Trips - Colorado & Southern Railway. Short Scenic Trips. Views in Mesa Verde National Park ,Colorado and Wheeler National Monuments, Colorado reached from Denver by way of Denver & Rio Grande Railroad. Sightseeing at Denver by auto and trolley. The Moffat Road Trip. How to Reach Denver by Auto from the East. Two-panel Map of The City of Denver, State of Colorado. Fine condition.
ONE WHOLE DAY TO THE MOUNT MORRISON, Region of Peaks, Parks and Canyons
The Most Wonderful Mountain Incline Railroad in the World. Located northwest of the Town of Morrison, Colorado, in what would become Red Rocks Park. Pinnacle of "Creation Rock." "Cave of Saturn." "The most magnificent park of Natural Rocks in America. Caves, stairways, a sweeping view from the summit of Mount Morrison, including a hundred lakes, thousands of acres of cultivated lands, hundreds of miles of mountain range...." 8 panels. Description and photographs. Circa 1910. Very good plus condition.
100 Beautiful Lakes, 2 miles above sea level, Delta County, Colorado. Delta County Chamber of Commerce, Delta, Colorado. Circa 1920. 8-panels. Description and photographs. Photographic map on interior 4 panels. Near fine condition.
COLORADO SPRINGS: The Gateway to Colorado's Grandest Scenery
Colorado Springs Merchants Association, 1909. "The Pikes Peak Region possesses more scenic attractions than any other point on the globe. Colorado Springs is the Gateway to all of them." Guide and map of Colorado Springs. 16 pages. Description and numerous photographs. Colorado Springs. Parks and Driveways. Street Directory of Principal Streets of Colorado Springs. Public Buildings. Points of Interest. Hotels. Map of Colorado Springs and the Pike's Peak Region (one-page). General Information: railroad ticket offices; express offices; banks. Very good plus.