Yes, we Accept: PAYPAL,
Venmo & SQUARE
We are always interested in purchasing, whether you have a single item or an entire collection for sale.
© 2021 Mt. Gothic Tomes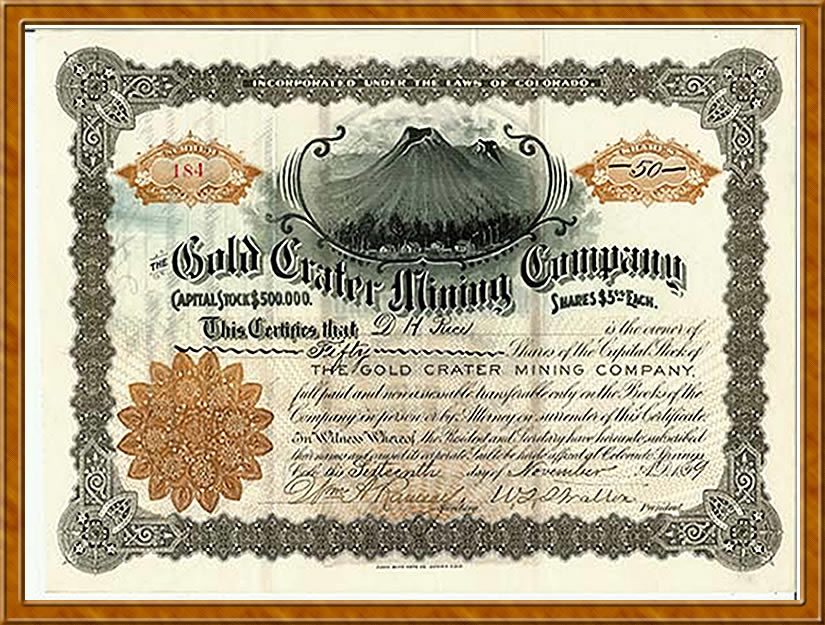 THE MINES OF COLORADO, 1867
With original Colorado Territorial map
By Ovando J. Hollister (Late editor and proprietor, Colorado Mining Journal). Springfield, Mass.: Samuel Bowles & Company, 1867). First edition of this scarce Colorado mining publication; in original brown cloth; gold print on spine; 450 pages; with all advertisements. Plus, the very hard to find map: Map of Colorado Territory, to accompany Hollister's MINES OF COLORADO, 1866. Book is in near fine condition, with some light wear to head and toe of spine; spine is strong and tight; pages are clean, bright. Map is in near fine to fine condition; folded; some conservation reinforcement on back. Map has been removed from front of back, with no loss of paper, and is stored separately to protect it from damage.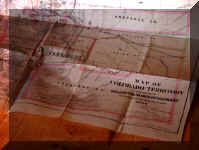 Excellent detail on mining in the Colorado Territory, which specifics on mines and mining companies in Gilpin, Clear Creek, Boulder, Park, Lake, and Summit counties. Also, history of the first gold rush to the Territory, mining and milling processes, development and conditions of the mines.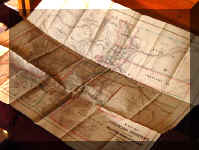 Original leather binding; 118 pages; numerous illustrations; 26 x 36 cm. Very good condition; spine delicate; however, all pages are clean and bright. This book was a promotional for many of the Colorado mining districts producing gold or silver during the late 1880s and early 1890s. These include: Leadville, Lake County, Colorado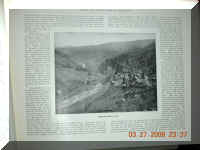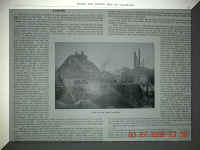 A classic book of Colorado mining during some of its most productive years.
SOLD
THE OFFICIAL MANUAL OF THE CRIPPLE CREEK DISTRICT, COLORADO, U.S.A., 1900
(Cripple Creek, Colorado) THE OFFICIAL MANUAL OF THE CRIPPLE CREEK DISTRICT, COLORADO, U.S.A., published by Fred Hills, E.M., Colorado Springs, Colorado, 1900, first edition. Book is in its original red cloth binding with gold embossing on cover and spine; 495 pages. Enamel-coated pages; maps and halftone illustrations. This book was originally intended to be the ultimate in stock broker's handbooks, providing details of several hundred operating and producing mines and mining companies in the Cripple Creek Gold Mining District. T.A. Rickard, State Geologist of Colorado, wrote an article, "The Cripple Creek District: Its Past and Future," for the book; as well as George Rex Buckman, "Cripple Creek from the Standpoint of Statistics." Articles are accompanied by illustrations. Nearly all of the mining companies have details such as organization, capitalization, property, development, officers, and so on, along with a plat of mining claims. The book was originally published with a fold-out map of the Cripple Creek District, by Fred Hills, and copyrighted 1900. This copy is missing the original map; however, another original map -- published for William A. Otis & Company -- accompanies this volume. The Otis map, published in May 1896, is five-color, larger than the original Hills' map -- 23 inches wide by 34 inches in length -- and more detailed (showing mining claims, towns, railroads, topography, etc.). Condition of book: very good, with some binding reinforcement; light soiling; some sunning to spine; bumped corners and a bit of cloth fraying. Condition of map: good plus to very good; damp-staining in upper left-hand area of map; weakness in spots; fraying along edges. Book stated to be Volume 1; however, Hills did not publish another volume. Hills did, though, publish a small stock broker's handbook in 1902.
ANNUAL REPORT OF THE GRANITE GOLD MINING COMPANY, Covering the Fiscal Year Ended December 31, 1919. Original printed gray stiff wrappers; 7 pages. C.M. MacNeill, President. C.C. Hamlin, Vice President and Treasurer. Spencer Penrose, Secretary. C.L. Tutt, Director. C.C. Hamlin, General Manager's report to stockholders. Financial statement and balance sheets. Near fine condition.
Please view our other Mining web pages: