Yes, we Accept: PAYPAL,
Venmo & SQUARE
We are always interested in purchasing, whether you have a single item or an entire collection for sale.
© 2021 Mt. Gothic Tomes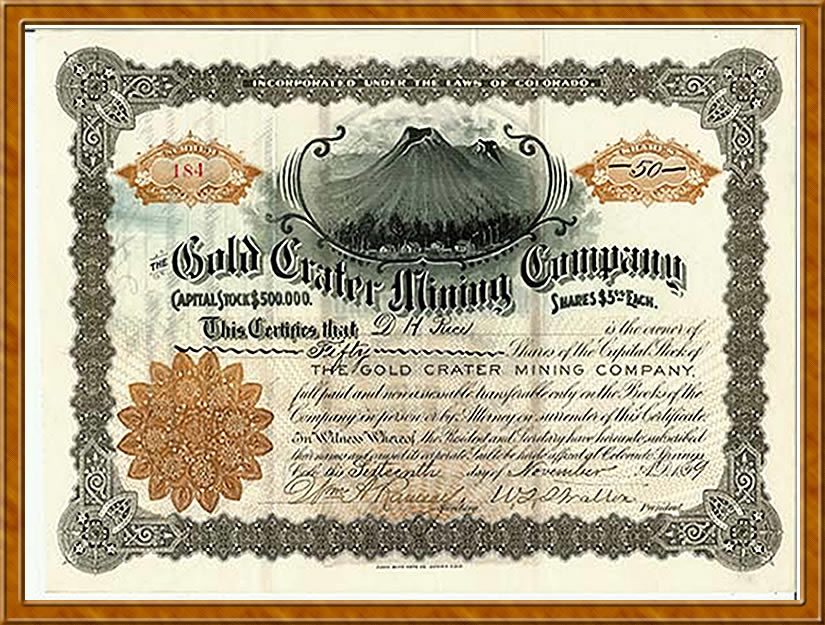 I believe this exceptional book highly significant to the Pikes Peak Region. Cover title: COLORADO SPRINGS SPEAKS FOR ITSELF ... Presenting a singularly outstanding site for the UNITED STATES AIR FORCE ACADEMY at COLORADO SPRINGS, COLORADO.
Title page: "To the PRESIDENT OF THE UNITED STATES, to the SECRETARY OF DEFENSE, to the SECRETARY of the DEPARTMENT of the AIR FORCE and to the AIR FORCE ACADEMY SITE SELECTION BOARD, COLORADO SPRINGS respectfully submits the herewith described site as fulfilling all the basic requirements and specifications for the UNITED STATES AIR FORCE ACADEMY.
"In addition to the fundamentals of an optimum site, COLORADO SPRINGS offers the important extras of a strategically defensive location, geographically balanced and in a year-around climate where work and study reaches peak efficiency, and where persons making official visits will not be required to encounter long periods of extreme heat or cold.
"Colorado Springs: Where Training Time is Any Time."
Original blue buckram binding. Silver print on front cover.
Dimensions: 20 inches by 14-1/2 inches. 19 pages; 17 photographic. Standley, Photographers.
This official proposal volume is actually a set of site and architectural plans for the new Air Force Academy. President Eisenhower was the main motivator behind the establishment of the Air Force Academy. There were 580 proposals from 45 states; however, Colorado Springs was chosen from the last round from three states.
Condition of volume: very good; several ex-library marks, but none are obtrusive; first tissue sheet torn and taped; some light "coffee-staining" on first page; however, after that, all pages are clean and bright and highly detailed.
BIRDS EYE VIEW OF COLORADO SPRINGS, COLORADO CITY and MANITOU, On the Line of the Denver & Rio Grande Railway, Jan. 1874
From a Sketch by E. S. Glover. Strobridge & Co. Lith., Cincinnati, Ohio. 1874. Sheet dimensions: 11 inches by 8-1/2 inches. Map image dimensions: 9-1/2 inches by 6-1/2 inches. Condition: near fine; some light wrinkling at sheet corners; 2 light folds. Highly detailed, identifying streets, exhibiting buildings and houses, and showing topography. Finely produced engraving. Scarce and early Colorado Springs map, issued just three years after the town was founded by William Palmer.
If interested, please inquiry for further details.
THE BROADMOOR HOTEL, by Maxfield Parrish, original 1921 print in original frame
Dimensions of original frame: 22-1/2 inches by 17-3/4 inches
Dimensions of original 1921 print: 18-1/2 inches by 14 inches
Overall condition: very good plus to near fine; however, frame missing original brass plate identification
ORIGINAL 1898 LITHOGRAPH
COLORADO SPRINGS FLOWER CARNIVAL
Lithograph dimensions: approximately 38 inches by 26 inches. Pueblo Litho. Co., 1898.
Regional advertising displayed around three margins of lithograph: Colorado Midland Railway; Broadmoor Casino and Hotel (Pourtales); Antlers Hotel; Colorado College; Hotel Colorado; Pikes Peak Cog Route and others.
Originally designed and published to advertise the 1898 Colorado Springs Flower Carnival, August 30, 31, and September 1.
This specific lithograph surfaced in Cripple Creek, Colorado nearly twenty-five years ago, having been recovered from the interior of a wall built in 1899. Minor museum-quality conservation was performed on several closed-end tears and small nail holes. The result is the preservation of this superb example of a previously unknown Colorado lithograph.
Colors are bright and especially vibrant. Printed on a thick and coated bond paper. Mucha-like artwork combined with a bird's-eye-view perspective popular during this period.
MANITOU TABLE WATER, Manitou, Colorado, circa 1895
Manitou Table Water was supplied by the Navajo Springs, one of the earliest discovered in the Manitou area. This spring water was noted as having a high mineral content. Native Americans believed the spring to have healing powers.
Lithograph printed by The Orcutt Leading Lithographers, Chicago, Illinois. Dimensions: approximately 21 inches by 27 inches. Professional museum-mount framing.
Condition: very good plus, with bright colors. However, there are several condition problems: 1) a 3-1/2 inch mended tear originating at the top margin of litho; 2) a 3/4-inch mended tear from the right margin; and, 3) a light, circular stain 2 inches in diameter near "u" in "Manitou."
PIKES PEAK PANORAMA, COLORADO SPRINGS, COLORADO 1890
By Henry H. Wellge, original bird's-eye-view perspective map published by The American Publishing Company, Milwaukee, Wisconsin, 1890
A bird's-eye-perspective of the City of Colorado Springs, El Paso County, Colorado, 1890; not drawn to scale. View shows streets, blocks, buildings, and town additions. Dimensions: 48 inches in width by 24 inches in height. 5-color birdís-eye-view locating west from an imaginary location above the Printerís Home at the far east of the city limits. Highly detailed with Pikes Peak and mountains nearby. Several closed-end tears in borders of map have been repaired with conservation material on back. Overall: very good plus to near fine condition.
Henry H. Wellge was born in 1850, and during his life worked as an artist, architect, draftsman, and lithographer. Wellge founded The American Publishing Company. Wellge and The American Publishing Company was one of the more successful art houses issuing perspective panoramic views of American cities. Wellge died in 1917.
Inquire for further details and pricing
AROUND PIKE'S PEAK
Published by THE GAZETTE PRINTING COMPANY

Colorado Springs, Colorado 1891. Original covers; tie-string binding. Fourteen images. Dimensions: 17 inches by 12-1/2 inches. Condition: very good; cover has piece missing from lower right-hand corner; first image has been torn and has been repaired, some margin chipping; other 13 images are in near fine condition.
_______________________________
THE BOOK OF COLORADO SPRINGS
By Manly Dayton Ormes and Eleanor R. Ormes
The Dentan Printing Company: Colorado Springs, Colorado, 1933, first edition. Original blue cloth covers with green, white and orange illustration on front cover and gold print on spine; 366 pages; illustrated. Map illustrations on end-papers; numerous half-tone illustrations throughout. Condition: very good plus to near fine; several light scuffings on covers; spine very lightly sunned; pages bright and fresh.
"At least a score of years ago Mr. Ormes became interested thru his work in Coburn Library, in collecting historical notes about Colorado Springs and the vicinity. He informed himself about early writers on this country and collected such of their work as he was able. He spent the spare time of about five years cataloguing our daily papers. He had collected pictures and data from pioneers of the region and he had written part of the book when death overtook him ... The notes and typed material lay untouched for nearly two years. It seemed to be a work that no one could or would undertake. Then I felt impelled to do it, for I realized that so much valuable information should be in accessible form. It necessitated much research to complete the volume ...." from the Foreword, by Eleanor R. Ormes.
COLORADO SPRINGS: City of Sunshine. I.M. Low, Publisher, Opera House Block, Colorado Springs, Colo. Circa 1900. The Smith-Brooks Printing Co., Printers and Engravers, Denver, Colorado. Denver & Rio Grande Railroad. Oversized publication: 13 inches by 10 inches; in original stiff wrappers; tie-bound; 32 pages. Large half-tone illustrations of Colorado Springs and surrounding areas: residences; business buildings; scenery; and flowers. Spine has been professionally reinforced; covers chipped; otherwise, in very good condition.
__________
COLORADO SPRINGS AND THE PIKE'S PEAK REGION. Published by Geo. T. Huling, Denver, Colorado. The Albertype Co., Brooklun, NY. Circa 1915. Large-sized publication: 13 inches by 10-1/2 inches; original stiff covers; tie-binding; 23 pages. Twenty-three half-tone photographs, 6-1/2 inches by 8 inches each, tipped onto one page each. Scenes include: Pikes Peak Avenue; Gateway Rocks; Cheyenne Mountain from Monument Park; St. Peter's Dome, Cripple Creek Short Line; Ascending Pikes Peak, Cog Road; Acacia Hotel; Stratton Park: Pike's Peak Auto Highway; and more. Condition: very good plus to near fine. $65.00
__________
COME TO COLORADO COLORADO SPRINGS - MANITOU - THE PIKES PEAK REGION. Issued by The Chamber of Commerce, Colorado Springs - Manitou, Colorado. Circa 1925. Publication in its original illustrated covers; 20 pages; map on inner back page; bird's-eye view on central pages. Half-tone illustrations as well as chromolithographs: Hidden Inn; Municipal Golf Course; Mountain Trail in Pikes Peak Region; Horseback Trail; Colorado College Buildings; Auto Camp; New Manitou Mineral Springs Bath House; Ute Indian Trail; Cave of the Winds; Pikes Peak Cog Road; and many more. Condition: very good. Price: $30.00
__________
HISTORICAL EPISODES, VICINITY OF PIKES PEAK in TEN ZINC ETCHINGS, by Carl R. Taggart, 1937. This publication is in its original illustrated covers; sheets are loose inside; dimensions: 12 inches by 9 inches. Covers period from discovery of the Peak in 1806 by Lieutenant Zebulon Montgomery Pike to the close of the life of Ute Chief Buckskin Charlie in May 1936. Previous owner's name on inside of cover; several pinholes in left-hand margin of each sheet; otherwise, very good condition: Price: $35.00
__________