Yes, we Accept: PAYPAL,
Venmo & SQUARE
We are always interested in purchasing, whether you have a single item or an entire collection for sale.
© 2021 Mt. Gothic Tomes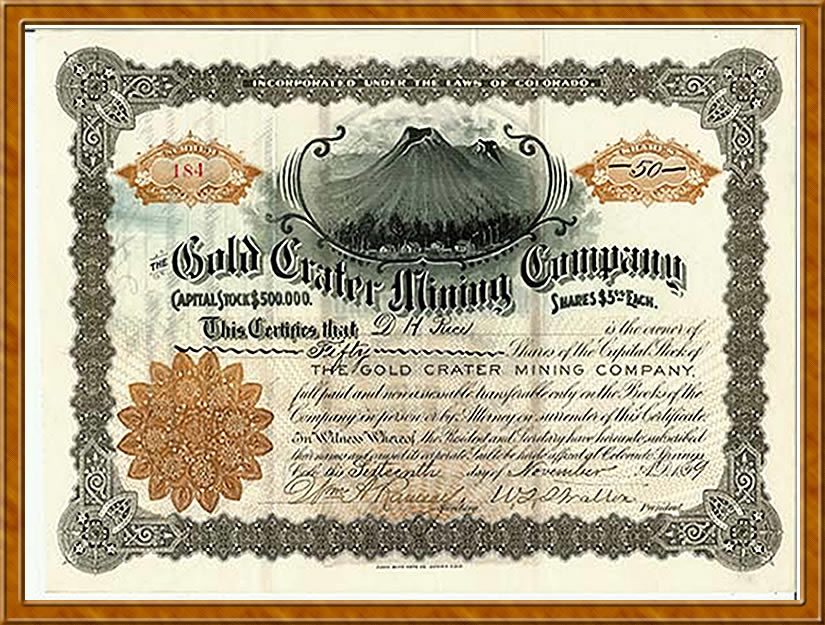 Original Native American Photographs
"Ouray, The Great Ute Chief," photographed by William Henry Jackson
Mounted on original W. H. Jackson card. Image dimensions: 4-1/4 inches by 7-1/4 inches. Slightly faded, otherwise very good plus tones and detail.
"Susan," Chief Johnson's Squaw.
Possibly a "pirated" photograph from the same time period. Image dimensions: 3-3/4 inches by 5-7/8 inches, on original mount. No photographer identified. Fine tones and detail.
"Chief Eggleston or Antelope, Main Indian in Massacre of Colonel Meeker, October 1879," printed on photograph.
Image dimensions: 4-1/4 inches by 6-1/2 inches. On original gray mount, dimensions: 7-3/4 inches by 9-7/8 inches. Excellent tones and detail.
Hand-tinted on original gray mount. Image dimensions: 9-1/2 inches by 7-1/2 inches. Mount dimensions: 13-1/2 inches by 10-3/4 inches. Native American officer on left. Tallest figure appears to be Caucasian. Lightly faded. Very good detail and contrast.
Many more original photographic images in this collection. That means more to come ....
SCALPING IN AMERICA
By Georg Friederici. From the Smithsonian Report for 1906, Pages 423-438, (No. 1765), First Separate Edition. Washington: Government Printing Office, 1907. Original printed wrappers, 15 pages. Condition: good plus.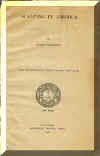 THE URINE DANCE OF THE ZUNI INDIANS OF NEW MEXICO
By John G. Bourke, Third Cavalry, U.S. Army. From the Ethnological Notes Collected by Him. Under the direction of Lieutenant General P.H. Sheridan, U.S. Army in 1881. Privately Printed, 1920. One of 100 copies printed strictly for private circulation. Near fine condition, 7 pages
THE MOKI SNAKE DANCE: A popular account of that unparalleled dramatic pagan ceremony of the Pueblo Indians of Tusayan, Arizona, with incidental mention of their life and customs. By Walter Hough, PH.D. Sixty-four Half-tone Illustrations from Special Photographs. Published by the Passenger Department, Santa Fe Route, 1898. The Henry O. Shepard Co., Chicago. Publication is in its original illustrated wrappers; square-bound; 60 pages. Two maps at rear of publication: a) Routes to the Moki Pueblos; and, b) Santa Fe Route. Pages are generally clean and bright; enamel-coated. Spine is strong and tight. Condition: cover are very lightly soiled; spine has some paper missing around the lower inch or so; otherwise, good plus to very good.
Price: $150.00
CHEYENNE AUTUMN, by Mari Sandoz
McGraw-Hill Book Company, Inc., New York, 1953, first edition. Book is in its original brown cloth binding with aqua and white printing on spine; 283 pages. Book is about 270 Northern Cheyennes who, in 1878, fled the government reservation in Oklahoma for their home in Montana. Dust jacket is price-clipped; otherwise it is in near fine condition with only the lightest of edge wear. Original endpapers and flyleafs; no inscriptions. Pages are bright, clean, and fresh. Illustrated with half-tone photographs on enamel-coated paper. Price: $75.00
_______________________________________________________
Jones, Paul. BLUE FEATHER: A Story of Prehistoric Indian Life Based on a Navajo Legend. Privately published by Prairie Publishers, Lyons, Kansas, 1953, first edition, signed, in dust jacket. Story of Indian life in Chaco Canyon, New Mexico. Original light tan cloth binding; blue lettering on cover and spine; 169 pagesl dust jacket. Overall condition: very good plus: book is in near fine condition; dust jacket shows some edge wear. Book is signed by author on front flyleaf. Price: $45.00
__________________________________________________
Sedgwick, Mrs. William T. ACOMA, THE SKY CITY: A Study in Pueblo-Indian History and Civilization. Cambridge: Harvard University Press, 1926, 1st edition. Book is in its original binding: aqua boards, green cloth with illustrated front cover and gold embossing on spine; 314 pages; maps on endpapers and flylears; numerous illustrations. Condition: very good; strong spine; bright pages; light sunning to spine; no dust jacket. Price: $75.00
_________________________________________________________
Freeman, Dan A. FOUR YEARS WITH THE UTES: The Letters of Dan A. Freeman. Edited and Published by W.M. Morrison, Waco, Texas, 1962. Waco Village Press. Number 60 of 100 copies for sale. Original binding with tipped on title on front cover; 7 pages; one illustration. Very good plus condition. Price: $85.00
_________________________________________________________