We are always interested in purchasing, whether you have a single item or an entire collection for sale.
© 2017 Mt. Gothic Tomes and Reliquary, LLC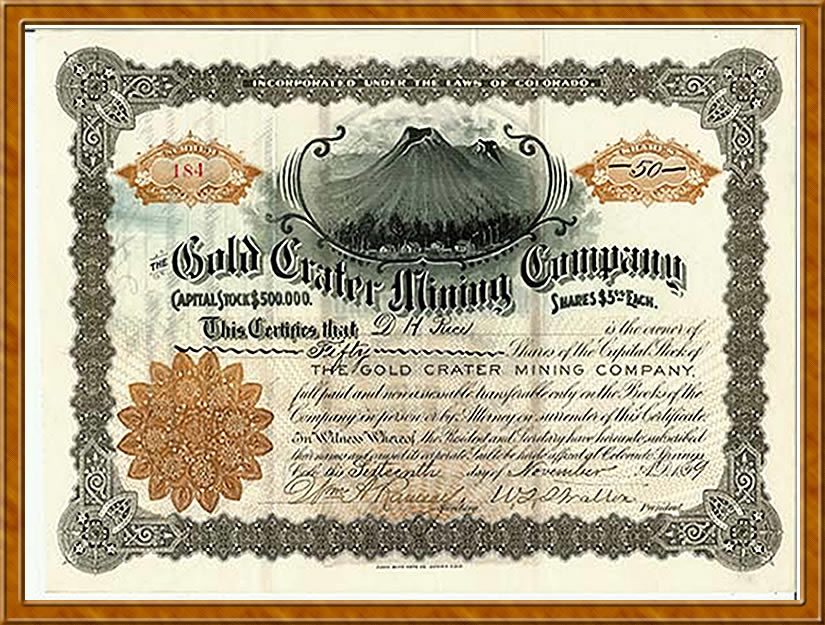 EXAMPLES FROM OUR INVENTORY
Looking for something? Inquire! We just might have it.
RIO GRANDE SOUTHERN & SILVERTON RAILROADS silver filigree pass #390, issued 1892
Otto Mears
Yes, we are proud to present another original Otto Mears silver railroad pass for sale. Please see the following web page:
ROCKY MOUNTAIN OFFICIAL RAILWAY GUIDE, August 1892
We have many original Colorado railroad publications such as this one above in our inventory. You have to email or call and ask about them. There are just too many to list. Contact us!
and TPA two-toned Gold Railroad Pass, 1890
Get the story:
DENVER AND RIO GRANDE RAILROAD Page 4
TROUTING IN COLORADO WATERS, by B. L. Winchell, issued by the Passenger Department of The South Park Line,
Denver, Leadville & Gunnison Railway
Scarce Denver, Leadville & Gunnison Railway publication, circa 1896, with articles by L. B. France, C. F. Orvis, and Charles Hallock.
Interested? See the following web page:
AMONG THE SILVER SEAMS, COLORADO
Published by Georgetown Courier, June 1886
Original illustrated wrappers; 20 pages, illustrated with engravings. Text generally concerned with the promotion of Georgetown, Clear Creek County, Colorado and its surrounding mines. Is there anyone out there overtly enamored with the history of Georgetown, Colorado? If so, this pamphlet is for you. So see the following web page:
ILLUSTRATED GOLDEN AND VICINITY, 1902
An exceedingly scarce original Golden, Jefferson County, Colorado publication being offered here. Want to know more? See the following web page:
THE PH. ZANG BREWING CO.'S LAGER BEER, DENVER, COLO.,
LUCAS ORESCHNICK, CRESTED BUTTE, COLORADO 1898
Scarce letterhead concerning a Crested Butte, Colorado saloon and a now defunct Denver, Colorado Rocky Mountain Brewery.
MIDLAND TERMINAL RAILWAY ENGINE #4 at MIDLAND TERMINAL RAILWAY DEPOT, CRIPPLE CREEK, COLORADO, 1896
Original mount & albumen photograph. Boudoir card.
From an extensive Cripple Creek Gold Mining District, Colorado photograph collection
(soon to be listed)
Elizabeth "Baby Doe" McCourt Tabor, 1854 - 1935
Second Wife of Horace A. W. Tabor,
Leadville, Colorado
C.O.D. MINE, CRIPPLE CREEK GOLD MINING DISTRICT, COLORADO, 1895
Charles Tutt, Spencer Penrose, Harry Leonard, & Charles MacNeill
Photograph by L. T. Gray
From an extensive Cripple Creek Gold Mining District, Colorado photograph collection
(soon to be listed)
THE BROADMOOR HOTEL, by Maxfield Parrish, original 1921 print in original frame
More details on the following web page: